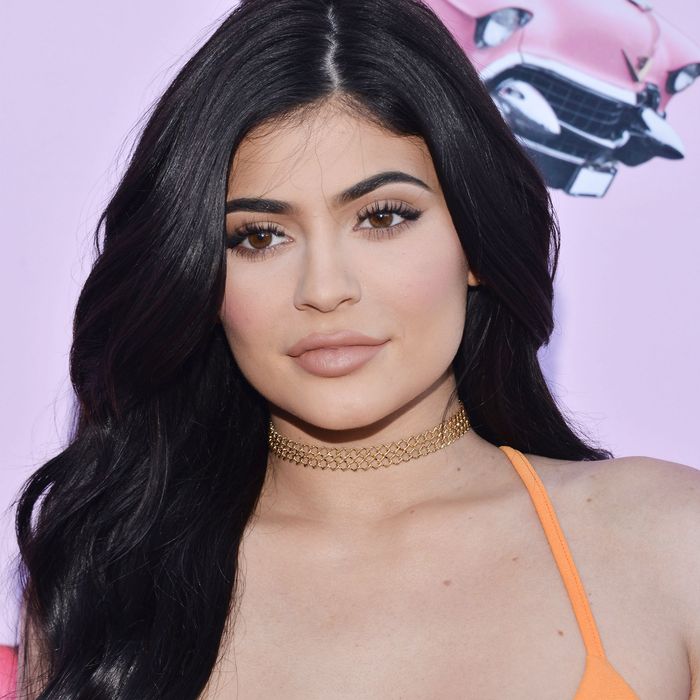 Kylie Jenner.
Photo: Araya Diaz/Getty Images
After Kylie Jenner got lip injections for the first time in 2014, she denied for months that she had altered her face in any way, providing a litany of excuses for her big, new mouth to the press. "I love lip liner and over lining my lips," she explained. "In pictures I pout [my lips] out a lot," she offered. And "just in case anyone forgot … I'm 16," she tweeted, suggesting that she was too young for the cosmetic procedure she definitely already had.
Then, in a May 2015 episode of the Kardashian-produced reality show Keeping Up With the Kardashians, she finally admitted what everyone with two eyes and a television already knew to be true: She got lip fillers. She has since turned the public's obsession with her lips into a booming cosmetics business that I love. (I got the "Mary Jo K" lip kit.)
Kylie is not immune to other body-modification rumors, however. Today, she explained away the suggestion that she got breast implants. Her fans asked her if she got plastic surgery after viewing her recent Snapchats.
Kylie responded this way:
At least that's enough boob talk until the next season of Keeping Up With the Kardashians.