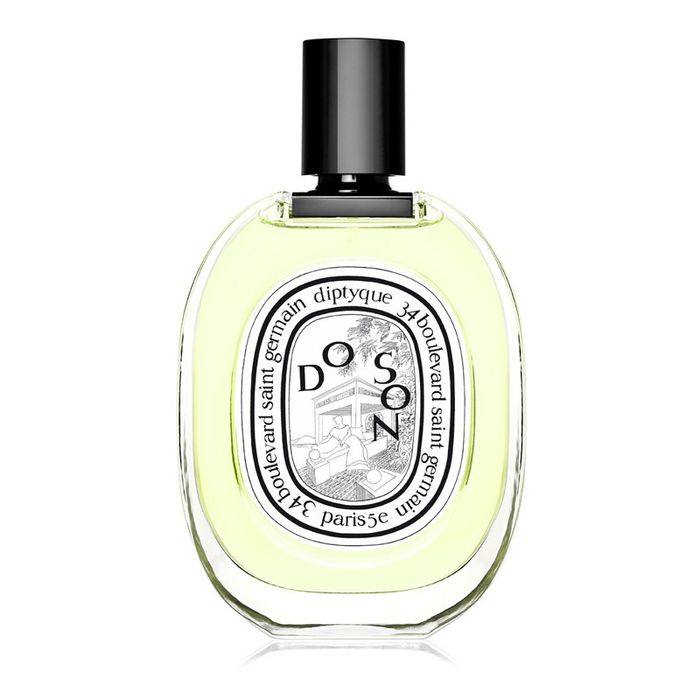 Diptyque's Do Son.
Photo: Courtesy of Diptyque
Reactions to scents are visceral. And at the Cut, the reaction to Diptyque's Do Son perfume was guttural — an "Oh my Godddd" accompanied by rolled-back eyes.
If you want to smell like the utopian ideal of a sultry, tropical summer night, you're going to want to buy this. Picture being someplace tropical, humid, and beautiful surrounded by a ton of white flowers when there's a sudden small rainstorm. Do Son smells like those flowers, mixed with the sunlight drying off hot, wet dirt. There's no sweat dripping down your back, the mosquitoes aren't buzzing around you, and the pool doesn't have a no-booze rule. It's perfect.
The scent's primary note is a warm tuberose, the white flower with so carnal a reputation that perfumer Roja Dove calls it the "harlot of the night." Its notoriety includes smelling (allegedly) postcoital, and Fragrantica claims that Victorians forbade young girls from encountering the scent "in fear they might have a spontaneous orgasm."
While Do Son is certainly a warm, sensual fragrance, Victorians should calm down. Yves Coueslant, a Diptyque co-founder, says his inspiration for the scent was the less-carnal childhood memory of a seaside resort called Do Son in Vietnam, where he grew up.