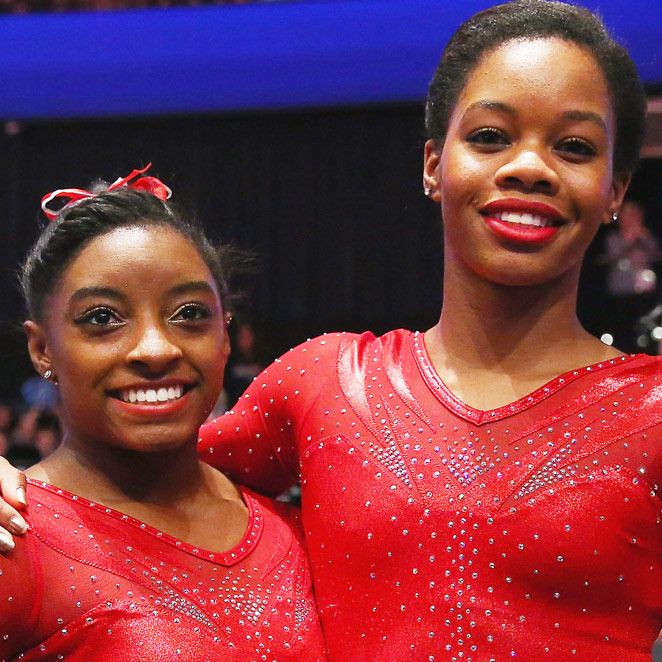 You don't have to be a sports fan to enjoy the Olympics. Sure, the Games are an opportunity for the world's greatest athletes to demonstrate their physical excellence and compete for national glory in athletic activities that we both understand (swimming and running) and do not (most of the others). But, with apologies to the Real Housewives franchise, the Olympics are also our greatest biannual reality-TV franchise, full of larger-than-life characters, underdogs gunning for an upset, and long-standing geopolitical rivalries being played out by 16-year-olds in leotards. While not every Olympics will yield a Kerrigan and Harding knee-thwack, there's plenty of drama to be found if you know where to look.
Here, a sports skeptic's guide to getting the most out of your Olympic viewing. (We will alert you to further drama as it comes to our attention.)
If you like … watching grown men cry.
If you're the type of person who gets a kick out of Schadenfreude and men with feelings, turn your attention to the Brazilian men's soccer team. Once considered the best team in the world, Brazil suffered one of the worst upsets in World Cup history in 2014 when the German team routed them 7-1 on their home turf and made everyone in the country very, very sad. Since then, things have gone from bad to worse. The team went in to the Games hoping that Neymar, their captain and a national treasure, could lead the team to redemption; instead, it has been an unmitigated disaster, with Brazil tying 0-0 in their games against South Africa and Iraq, and standing a good chance of being eliminated if they don't beat Denmark on Wednesday. Expect some serious shade if they lose: At their last game, Brazilian fans could be heard booing their own team, cheering on the Iraqis, and chanting "Marta! Marta!" — a reference to the star of the undefeated women's team.
If you like … marital drama.
After Hungarian swimmer Katinka Hosszú (nickname: the Iron Lady) smashed a world record in the 400-meter medley, an NBC commentator pointed to her husband and coach, Shane Tusup, as the person "responsible" for her victory. Despite being both sexist and wrong, the remark does allude to one of the most unusual husband-wife relationships in competitive sports. Under Tusup's training, Hosszú rebounded from a disappointing performance in the 2012 Games and a subsequent depression to become one of the best swimmers in the world. But her victory comes with an asterisk. A recent New York Times profile seemed to imply — albeit gingerly — that Tusup might be abusive; he has been known for aggressive poolside outbursts, while Hosszú's former friend and gold-medal winner Jessica Hardy has called him out for exhibiting "inappropriate and not-okay behavior." What's more, while Hosszú has never tested positive for performance-enhancing drugs, some members of the swimming community have suggested otherwise. On Saturday, U.S. swimmer Missy Franklin's coach, Todd Schmitz, retweeted an American swimming journalist who wrote that "something smells in the women's 400 medley," while back in 2015, Hosszú sued Swimming World magazine for libel over a piece called "Are Katinka Hosszú's Performances Being Aided?" Suffice it to say, Hosszú will continue to be a topic of conversation as she faces off in 200-meter butterfly (Tuesday) and backstroke (Thursday).
If you like … a villain seeking redemption.
Even if you don't follow sports, you're familiar with Usain Bolt, a living legend whose very name is a synonym for speed. This year, the only thing standing in the way of Bolt winning a "triple triple" (three consecutive golds in the 100-meter, 200-meter, and 4x100 relay) is American sprinter Justin Gatlin, who won gold at the 2004 Olympics before being banned from the sport and having his world record annulled when excess testosterone was discovered in his system. Gatlin never confessed to the doping, and now he is back to try and unseat Bolt as the world's fastest man, a prospect that Sebastian Coe, president of track and field's governing body, said makes him feel "queasy." While Bolt is the favorite, Gatlin has been steadily improving his performance: In the semifinals of the 2015 World Championships in Beijing, Bolt beat Gatlin by just ten milliseconds. Gatlin has also embarked on a campaign of pettiness worthy of a reality-TV villain, accusing Bolt of getting a "medical pass" after he was allowed to compete in the Olympics without qualifying. If Gatlin does win, it remains to be seen whether his victory will be viewed as a well-deserved redemption story or an example of cheating being rewarded.
If you like … danger.
The cycling course in Rio is considered to be the toughest in Olympic history, featuring sharp climbs and a particularly treacherous final descent. A bloody men's race saw multiple injuries, and on Sunday, Dutch cyclist Annemiek van Vleuten, who was leading the race, flipped over her handlebars in a brutal crash that put her in intensive care with a concussion and spinal fractures. The UCI, cycling's governing body, has defended the course as being "carefully designed" and "extensively tested," but not everyone agrees. "I am past commenting — I am angry about it," said former Olympic champ and BBC commenter Chris Boardman. "I went down and had a look at the course and saw those edges. We knew it was way past being technical; it was dangerous." Let's hope Wednesday's time trials — which take place on an easier part of the course — won't be quite as bloody.
If you like … female excellence.
The American women's gymnastics team is by far the best in the world, with gravity-defying gymnasts Simone Biles, Aly Raisman, and Gabby Douglas coming first, second, and third respectively in Sunday's individual all-round qualifiers. Yet, much like her teammate Jordyn Wieber last year, Douglas, who won the individual all-round gold in 2012, won't get to show off her impressive skills on the uneven bars, due to a bizarre rule that allows only two gymnasts from a given country to compete. A lot of people think the rule is bullshit, but Gabby (who lost to Aly by less than half a point) is being cool about it. "I'm not disappointed at all," she said. "I have no regrets." Tune in to the women's all-round final on Tuesday to see the American girls dominate as a group, and also to scan their facial expressions and body language for subtle signs of tension and resentment. I love the Olympics!