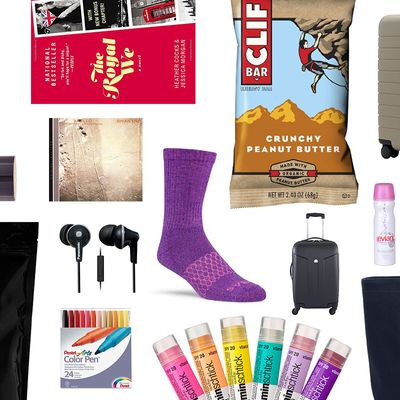 Now that it's prime getting-out-of-town season, we thought we'd round up the things our editors and writers can't get on an airplane without — from their go-to rolling luggage, to a sweatshirt that makes them feel particularly cozy, to their most-trusted face wipes.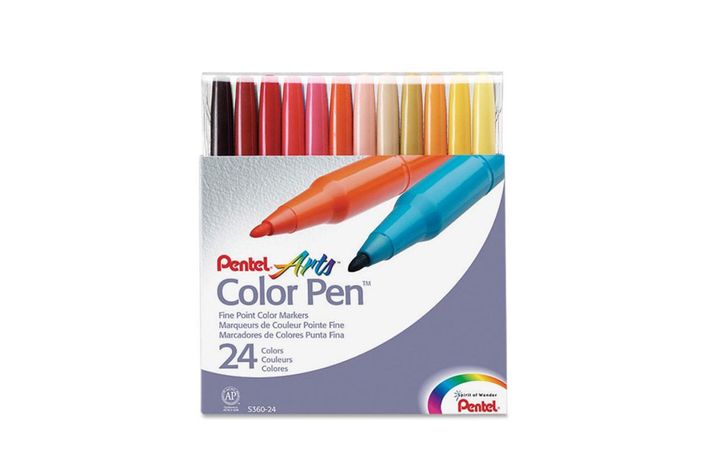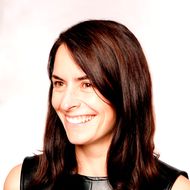 Pentel Fine Point Color Markers
I married a man from the legitimate paradise that is Hawaii, which sounds amazing until you realize it means 12-hour plane rides from Newark with our three kids. Plane rides with kids are never enjoyable; at best, my goal is to keep them manageable. After many failed attempts to streamline our in-flight "activities" pack, I've settled on a single spiral-bound Muji notebook and these markers. Spiral-bound allows you to rip out sheets to pass down the aisle for games of hangman, but it also allows for a totally flat open page if a kid wants to draw. These markers can't spill or fall from the tray tables because they are nestled securely in their grooves. The set snaps shut for extra compactness. The set of 24 ensures that there's never a shortage of colors to choose from (fewer sibling squabbles), and the pigment allows kids to write in neat fine points or indulge in the typically marker-destroying act of filling in large spaces till the paper is so saturated with color that it rips. And these are the crazy things you think about when you're a traveling mom.
BUY IT: $13 for a set of 24 at Amazon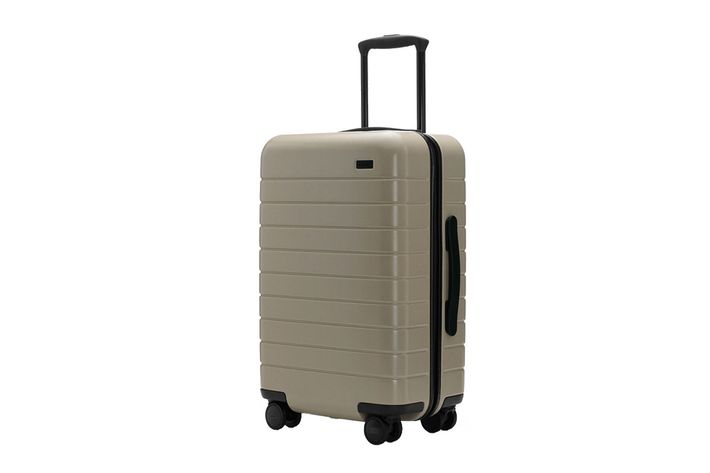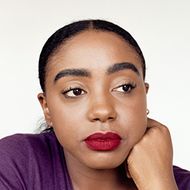 The Away Carry-On
This really is the most perfect traveling companion. I always struggle with overpacking outfits, so a flexible-yet-sturdy suitcase like this one is the best option because I know it will adhere to airline standards and still fit my extra clothing options. It's lightweight, features a built-in battery with USB charging, and has a removable laundry bag to separate out my dirty clothes.
BUY IT: $225 at Away Travel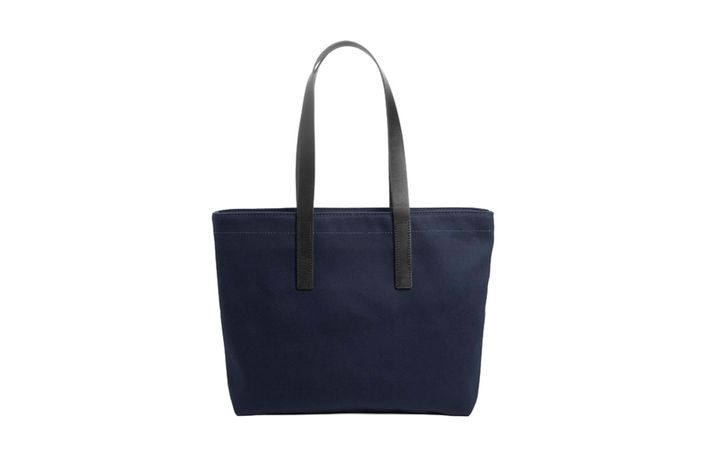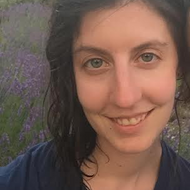 Everlane's Twill Zip Tote
Whenever I'm at the airport, one strand of my headphones is always dangling out of my bag — which is kind of a metaphor for how I feel when I travel: a little unspooled. This canvas tote from Everlane makes me feel together, while also actually keeping me together. First off, it's light and it has a zipper, which are the two nonnegotiables for any travel bag. It's roomy (I can usually fit several books, a magazine, a sweater, my makeup bag, a charger, and another tote bag — I always travel with an extra tote bag — as well as my laptop). There's a little pouch for stowing my small things (like a passport case). I've had it for a few years now, and it looks pretty much exactly the same as when I first bought the thing. It's sturdy — when I find myself accidentally holding it by just one of its leather straps I never feel like it's going to break. And finally, it's just a handsome tote that generally just makes me feel less like a tangled, dangling headphone strand.
BUY IT: $48 at Everlane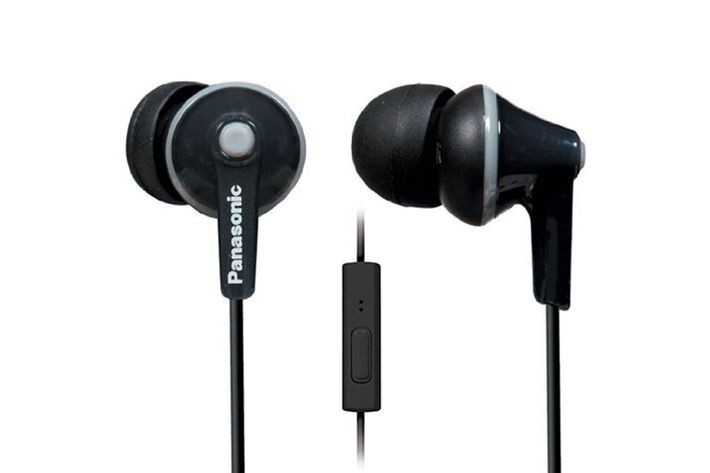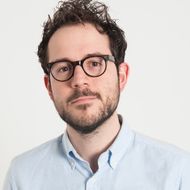 Panasonic ErgoFit Headphones
It seems truly ridiculous to vouch for what are literally versions of the most popular headphones on Amazon, but I do truly believe in them. And I want to tell snobs or budding (earbudding) snobs that these headies (a nickname for headphone I think I made up and prefer to phonies because, who am I, Holden Caulfield?) are worth having in your rotation. Rotation is the key word there (that and headies). These should not be your only headphones, unless you never listen to music, preferring instead podcasts hosted by voices you don't care that much about. These are not even headphones to wear on the plane (I wear my BOSE noise-canceling headphones that I purchased with credit-card points), but headphones to wear while walking through an airport. They're easy to put on and take off and to place into a bin and then put back on and then to pause to see if the announcement being made has anything to do with you. Then when you get on the plane, roll them up and throw them in your shirt pocket to sleep, while you use your noise-cancellers. For my and many others' money, they have the best sound quality at their price point. And their price point is low. Buy them. You will use them.
BUY IT: From $17 at Amazon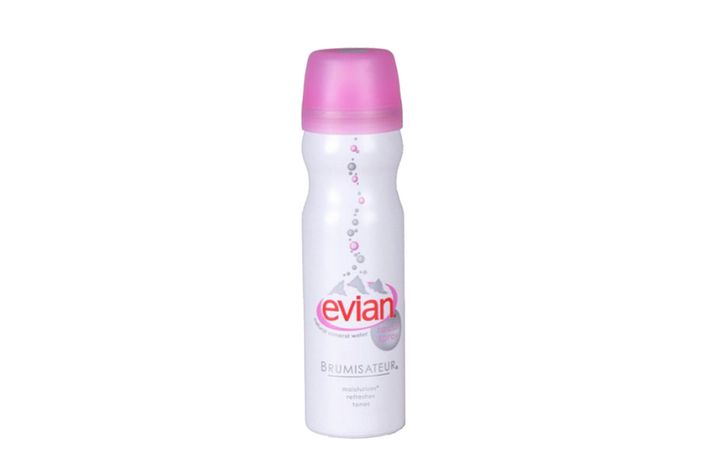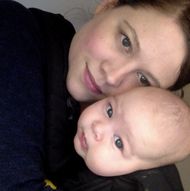 Evian Spray
I always bring those tiny bottles of spray Evian water when I travel. I also keep them at my work desk, but on a plane I have, for years, considered them a must-have. Even if it doesn't actually help my skin to regain lost moisture, there is something so refreshing, and pep-inducing, about squirting myself in the face with a fine mist of spring water that my mood is instantly improved, especially on long flights. I've never found a way to spray myself without inevitably annoying (at least in my mind) one of my fellow passengers, but it's a great ice-breaker: People often ask what it is.
BUY IT: $10 for 1.7 oz at Amazon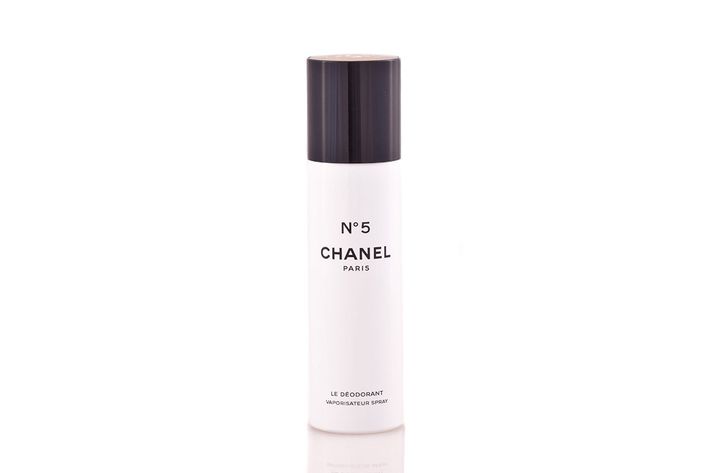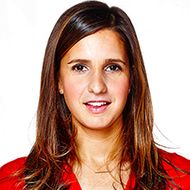 Chanel No. 5 Deodorant Spray
I like to pick up Chanel No. 5 deodorant spray whenever I can at duty-free airport shops, since it's hard to find it in the U.S. (It's impossible to find on U.S. websites—hence the eBay link.)  It's one of those weird things that works for me ― I get really sweaty and smelly on planes, but when I spray this over my Old Spice it sort of seals the deodorant and keeps me feeling fresh. The scent isn't at all cloying or perfumey; it's just subtle and classy. And it doesn't irritate my skin. I wish I could wear it over my deodorant all the time, but that would get expensive, and for some reason I like having it as a special treat, only for flying (and also big events where I'm going to sweat a lot, like weddings).
BUY IT: $59 at Ebay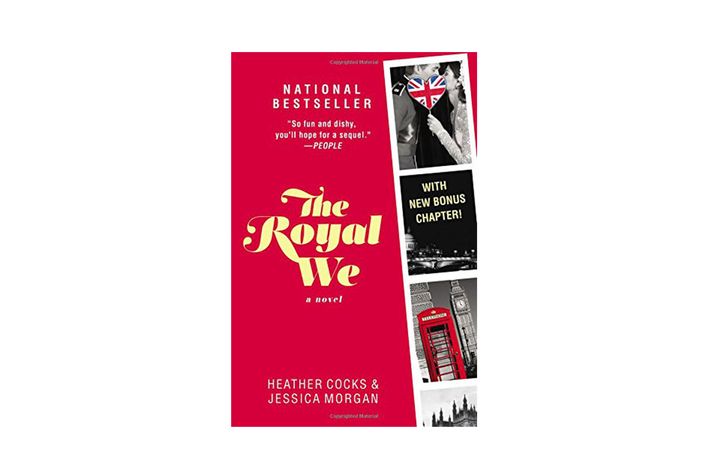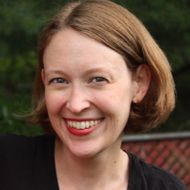 The Royal We, by Jessica Morgan and Heather Cocks
When I'm not hauling a backpack filled with an iPad, toddler-size headphones, and every single prepackaged non-staining snack ever manufactured, my favorite plane accessory is a paperback book. Preferably, I want a paperback book like Jessica Morgan and Heather Cocks's The Royal We — something entertaining and plotty, with a gossipy frisson of imagined backstage access. It's sparkling and funny, and it's also thoughtfully compassionate toward its protagonists. Page-turning real-world-inspired romance is perfect for forgetting you're stuck in a metal tube very high above the ground.
BUY IT: $9 at Amazon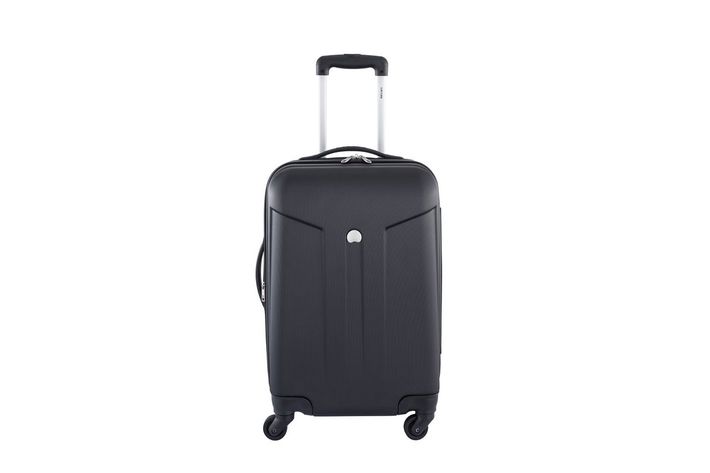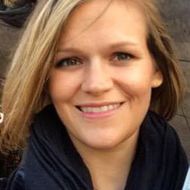 Delsey 21" Expandable Hardside Spinner Carry On
The first time I saw someone in the airport with a spinner suitcase, I wanted one immediately. But, at the time, I had a perfectly good traditional one. However, when the zipper detached from the fabric on my trusty suitcase, I retired it in favor of this Delsey hardside spinner. It is wonderfully lightweight and I perch my tote bag on top and stroll through airport terminals so easily that I'm almost less stressed than I have any right to be. And I got mine for less than $100.
BUY IT: $89 at Amazon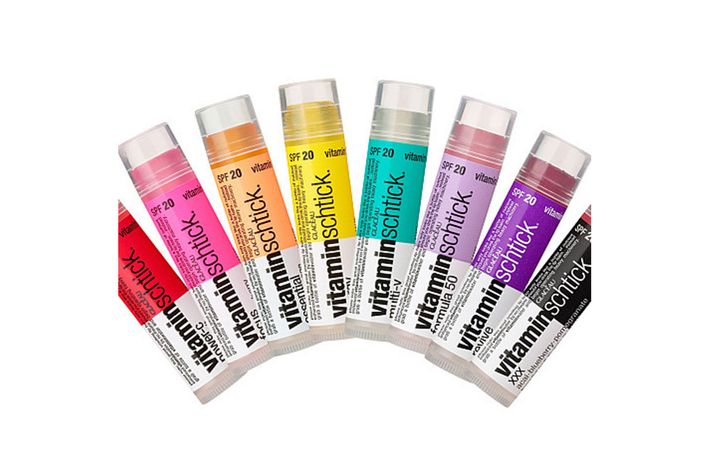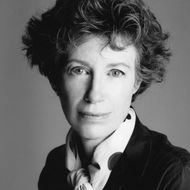 Glaceau Vitamin Schtick Essential Lip Balm
My flights are usually long ones, for work, to Milan for the furniture fair and back, and the air is so dry on planes that you can almost feel your skin shriveling up! If I have dry lips, it's hard to concentrate on reading or watching a movie — that's how nuts I get flying. My friend, the photographer Priscilla Rattazzi, introduced me to Lip Schtick many years ago — she swore by it and gave me hers, that's how sold on it she was. She said it was the only thing to use, so naturally I went out and got one after that. It is different from any other lip balm in its smoothness and the ease of application. It may sound weird, but I am much more aware of my lips when I use it. It's essential.
BUY IT: $11 at Amazon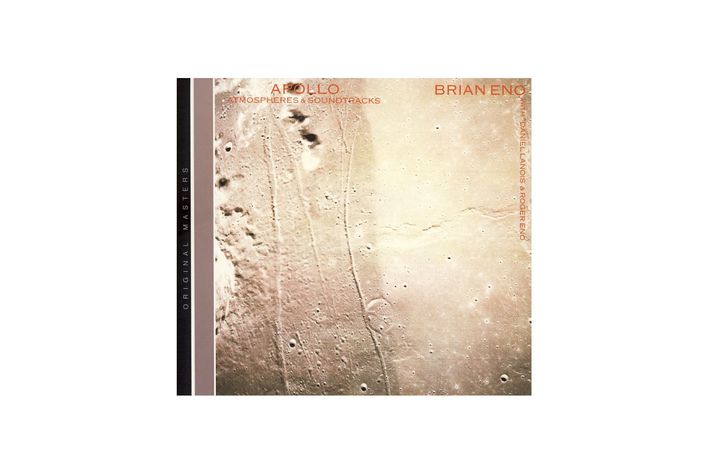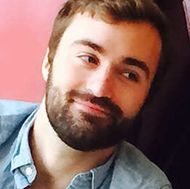 Apollo: Atmosphere's and Soundtracks by Brian Eno
I'm not a particularly nervous flier, and I keep it pretty simple when I'm cruising at 36,000. My airplane essentials don't stretch that far beyond a nap, one or two gin-and-tonics, and a neighbor who won't close the window when we're flying over the Rockies. But a good pair of headphones can make the cramped coach life much more bearable. And, ideally, my in-flight soundtrack is Brian Eno's Apollo, his soundtrack to the wonderful moon-landing documentary For All Mankind. "An Ending (Ascent)," one of the pieces of music I have listened most, is beautifully textured, easy to get lost in, and also pretty all-purpose here. It can be soothing if you need that, so put it on loop if turbulence has you jittery or you're just sad. Or if you're a confident flier, you can pretend you're not on a flight back from vacation or to some work conference but headed for space, which is, obviously, way more fun. The gin-and-tonics will help with that fantasy.
BUY IT: $15 for MP3 at Amazon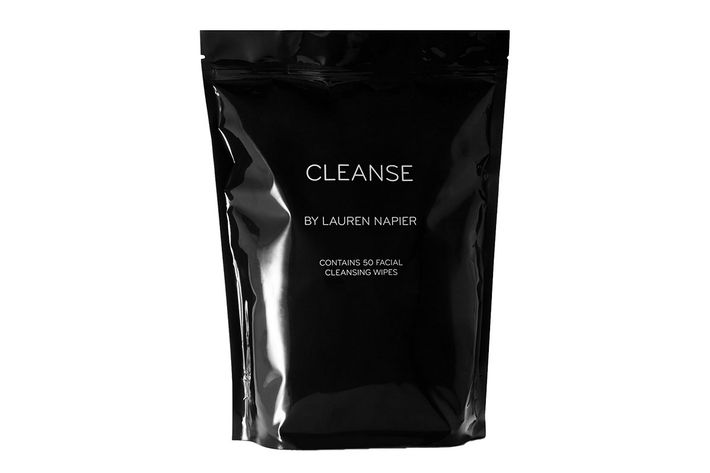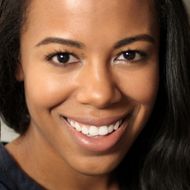 Cleanse by Lauren Napier Facial Cleaning Wipes
I always pack facial-cleansing wipes in my carry-on, and the individually packaged ones by Cleanse are the best. They're helpful in so many ways. I use them to clean my seat and tray (both are always dirty, trust me), my hands before eating, and my face before treating myself to an in-flight mask. The true genius of the wipes lies in their individual pouches, which means they'll never dry out. And though I'm fully aware that I look borderline neurotic while cleaning throughout my flight, I don't care! My area is dirt-free and my skin feels soft, and what's better than that?
BUY IT: $40 for a pack of 50 at Net-A-Porter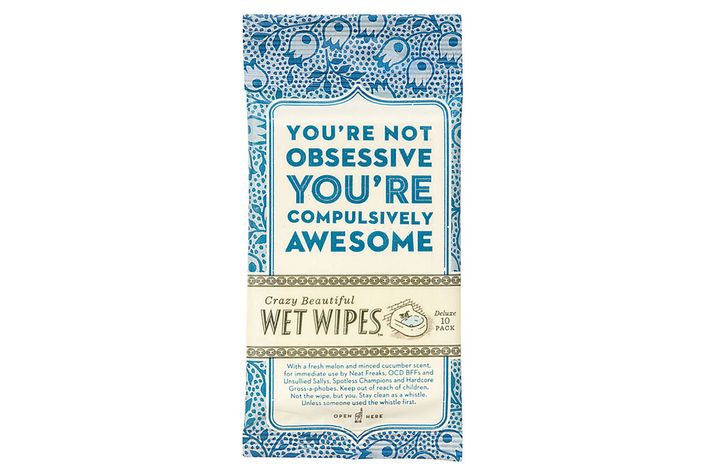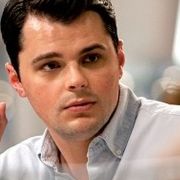 OCD Hand Wipes
The only thing I want to do on a plane is fall asleep as soon as I sit down. So noise-canceling headphones are a must, but if you fly coach more than twice a year, you already have a pair. Sleeping pills or cocktails help, too, of course, but you don't need me to tell you that. Instead, my wife got me hooked on hand wipes as a must-have travel accessory. Wipe down the nasty tray table, the armrests that who knows how many people have used in the last 24 hours, and any other surface you might come in contact with. It's not like they'll actually sterilize your space, but in my mind they help immensely, so I do sleep a little easier.
BUY IT: $5 at Paper Source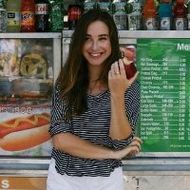 A Huge Champion Sweatshirt
Whether you buy one online or at Costco, an oversize hoodie will change your travel life. Roll it up and turn it into a pillow, or throw it on and burrow inside instead of packing a blanket that takes up extra travel room. If you're leaving your house in the morning and the weather isn't cold enough for a coat, it's easy to throw on and stick into your bag no matter what the weather is at your final destination. Plus, if you put the hood on and walk around wearing sunglasses, people might think you're an important person in hiding.
BUY IT: From $13 at Amazon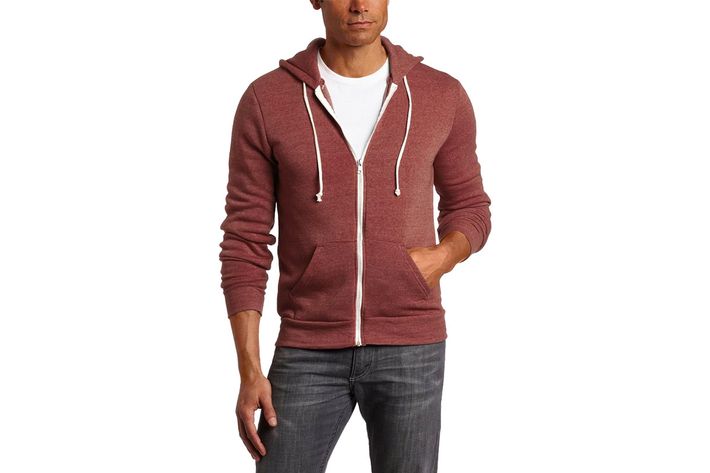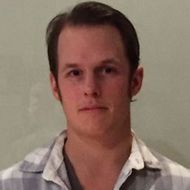 Alternative Apparel Rocky Zip Hoodie
If I'm on a plane, I'm going to sleep, likely for the duration of the flight. Simple as that. My constitutional inclination toward transportation napping usually makes it easy for me to doze off, but as a backup I always bring an Alternative Apparel hoodie. They're thick enough to insulate against generously air-conditioned coach cabins, but not so heavy that I ever feel stuffy, and the drawstring hood lets me cinch myself in should I want to block out the light or prevent other passengers from watching me drool slack-jawed for four hours.
BUY IT: From $13 at Amazon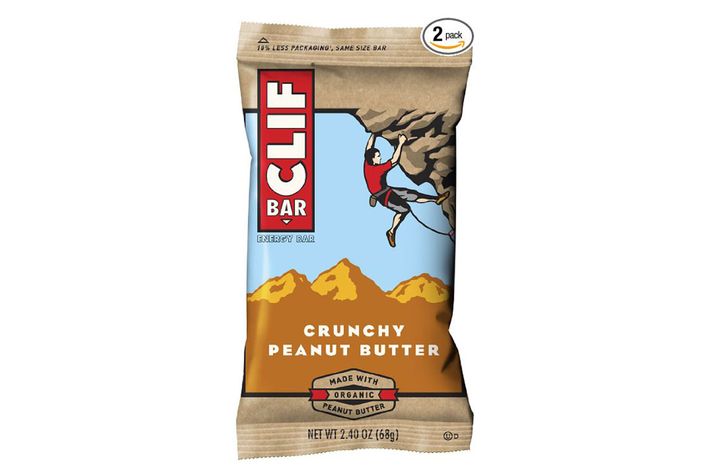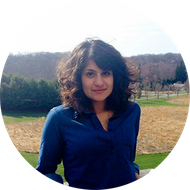 Peanut Butter Clif Bars
Every time I fly, I tell myself that this is going to be the trip when I become an exceedingly glamorous traveler. It never is. But at least I'm good at packing light and taking only the essentials — a book, phone charger, headphones, and a pair of thick socks for when my feet inevitably turn freezing cold. And I always have a peanut-butter Clif bar or two on hand. We all know airline food is gross and makes you bloated, so I avoid it at all costs. A Clif bar is not overly sweet, has a comforting texture, is big enough to be satisfying but small enough to not take up any excess room in my bag, and pairs well with all the water I chug. I told you this wasn't going to be glamorous.
BUY IT: $33 for a pack of 24 at Amazon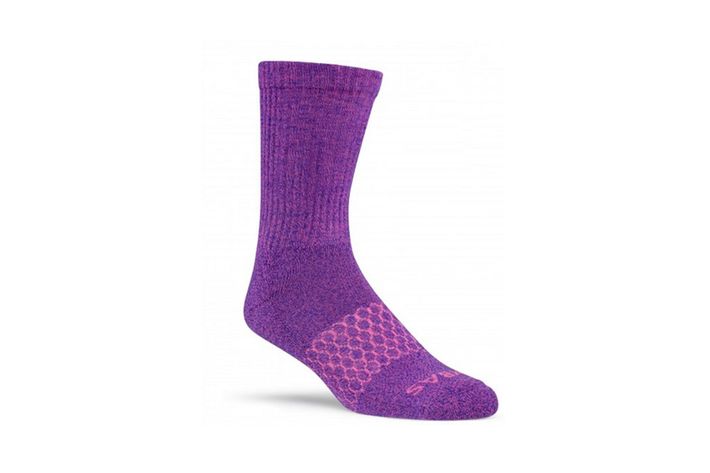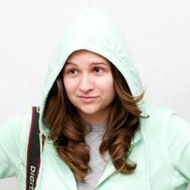 The Marls Calf Sock by Bombas
Airplanes are incredibly uncomfortable, terrible places. And they are cold. If you wear open-toed shoes all the time like I do, make sure to pack a pair of cozy socks so at least one part of you can be happy while you're in that frozen cabin. When you buy a pair of Bombas — available in a wonderful array of accent colors — another pair is donated to a partner organization that distributes them to homeless populations. And why not have a side of consciousness with your consumerism?
BUY IT: $12 at Bombas
The Strategist is a series of smart, obsessive shopping guides from the New York Magazine section of the same name. We've scoured the web to bring you the best of the best. Some of our latest conquests include rolling luggage, umbrellas, iced coffee, tea, white T-shirts, nail clippers, and yoga mats. If you buy something through our links, we may earn an affiliate commission.  Please note that all prices are subject to change.