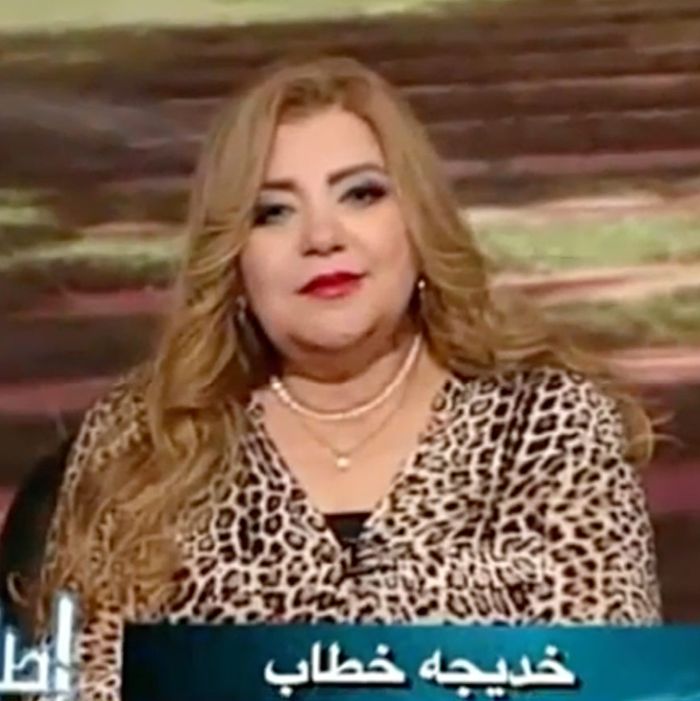 Khadija Khattab is one of the anchors who's been suspended.
Photo: Courtesy of YouTube
Female news anchors in the United States don't exactly have it easy, but in Egypt eight women anchors have been suspended by the state until they lose weight, according to a BuzzFeed News report. They were kicked off air thanks to a decision by the Egyptian Radio and Television Union, which gave them a month to "slim down" and suggested they go on a diet.
One of the anchors, who has two shows on state TV and said she's worked there for more than 15 years, called the move "moral assassination," but the union is standing by its decision. "There are standards for those who appear on television screen all around the world," said Amr Al-Shennawaii, a chief manager for a state-run station. "For many years, people have mocked Egyptian presenters because of their appearance and lack of qualification, so when we are finally trying to bring reform, people are angry. That's strange."
He added that the same standard would apply to men, although no male anchors have yet been suspended. "The eyes see before the ears hear, so appearance is important," he said.
Egyptian women's-rights groups aren't happy, particularly as no weight requirement is stated in the union's hiring guidelines. Dalia El-Hamamsy, the executive director of an NGO that promotes fair views of Arab women, said her organization is prepared to fight the ruling either through social media or by filing a court case.
"It's 2016," she said. "And we will not accept someone telling a woman, 'sorry you're fat, go home.'"