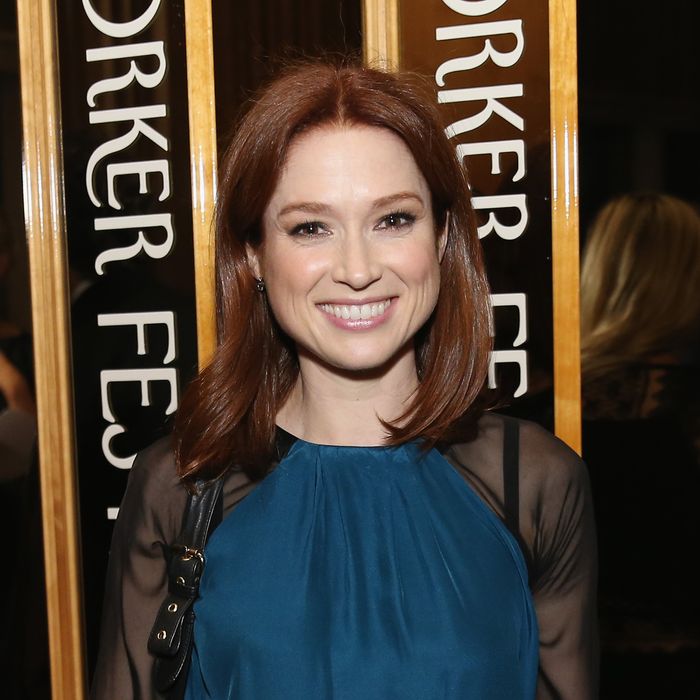 Photo: Neilson Barnard/Getty Images for The New Yorker
Ellie Kemper already does a lot of smiling in her role as Kimmy Schmidt in Netflix's breakout show Unbreakable Kimmy Schmidt. But Kemper has a new reason to keep smiling while off camera.
Kemper and her husband, Michael Koman, welcomed their first child, People reports.

No other details about the newborn are available yet, including the baby's sex. But whether Kemper gave birth to a baby boy or baby girl must have also been a surprise to Kemper and her beau since the two had decided early on to not know.
"We are not finding out — isn't it wonderful?" she told the Today show in April. "We have it in an envelope, actually. But I haven't looked!"
Kemper found out she was pregnant during the second season of Kimmy Schmidt and managed to mostly keep it secret from her co-workers. Though, she admits she did confide in boss Tina Fey, the show's co-creator (before even telling her mom!). Her fans didn't get in on the news until April, when Kemper shared news of her pregnancy on The Tonight Show with Jimmy Fallon.