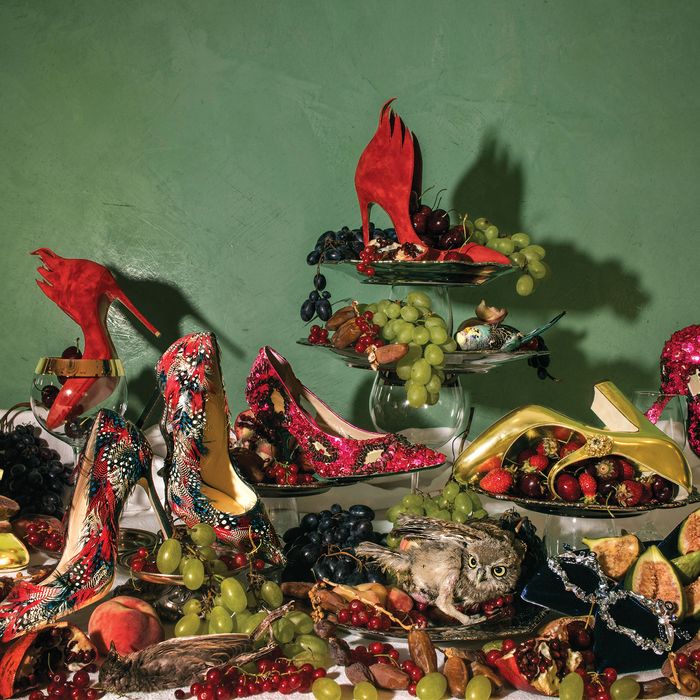 A still life with shoes.
Photo: Emma Ressel
Decoration was a key theme for fall's accessories, with tiny bejeweled handbags and pearl jewelry reigning supreme on the runway. To capture the lustrous textures and embellishments of the season's shoes, bags, and jewels, photographer Emma Ressel conceived vibrant still-life images full of decadent glassware, peculiar taxidermy, and lush Italian produce, like olives and apricots. Ressel photographed these items in the small northern Italian city of Lugo, where she has just completed her residency as the recipient of the 2015–2016 Bard Lugo Land Prize, an award given to a graduating senior in Bard's photography program. Click through to see some of the season's most ornate accessories, from Dolce & Gabbana's gilded leather heels to Chanel's pearl jewelry.
Market Editor: Indya Brown.
*This article appears in the August 8, 2016 issue of New York Magazine.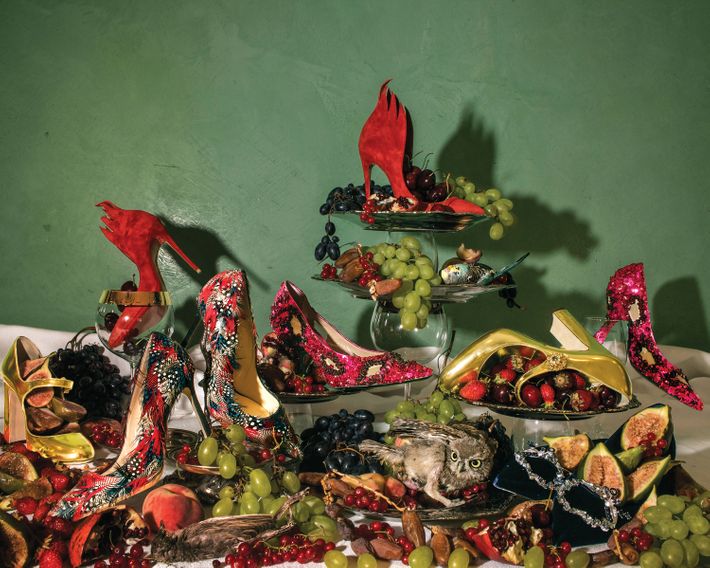 Shoes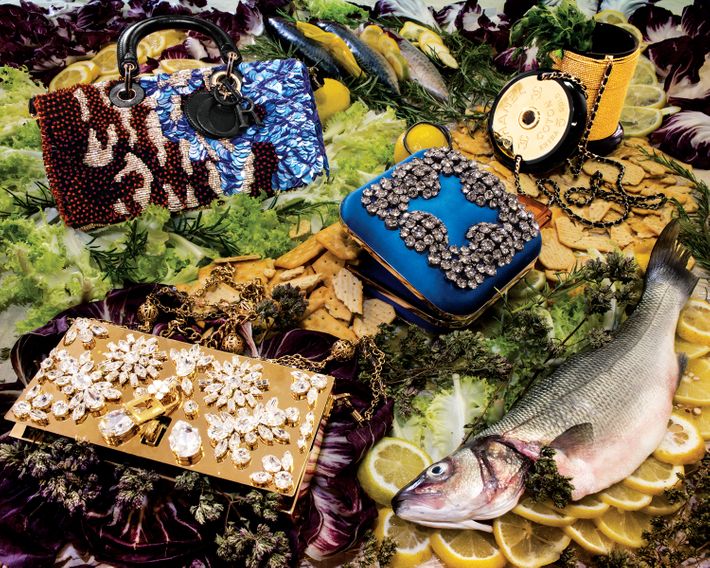 Bags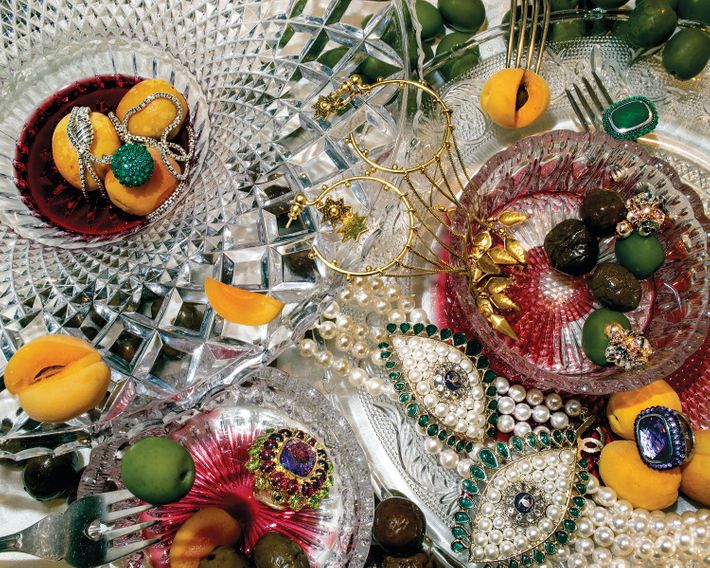 Jewels