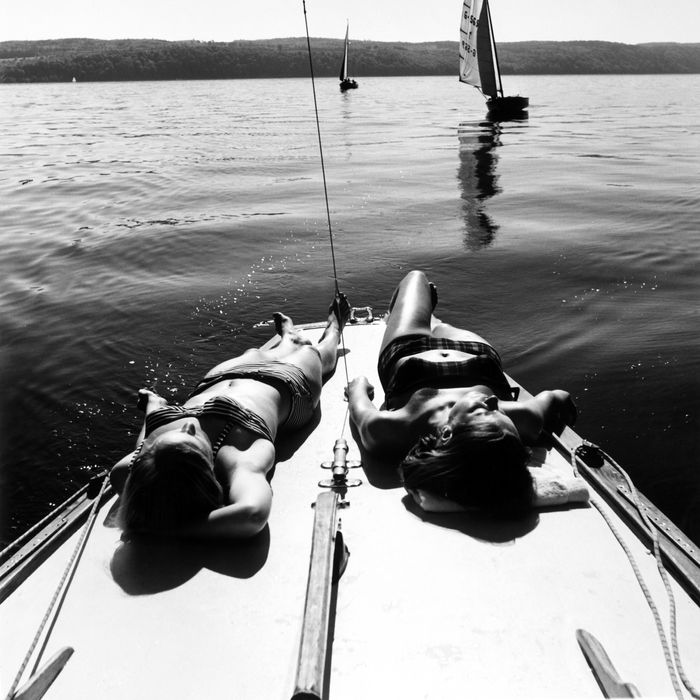 August is here.
Photo: ullstein bild/Getty Images
The perfect storm of generous European vacation allowances, luxury fashion-fueled wealth, and the yacht industry have combined to produce fashion-designer getaways expressly designed to make you feel bad about your own pitiful attempts at recreation. Among those winning at leisure: Nicolas Ghesquière, who had to say good-bye to this Antibes-docked yacht over the weekend. Awww.
While you were downing your seventh America and making a bad "Make America Great Again" joke,  Givenchy impresario Riccardo Tisci was getting down to some hot beats in Sicily.
While you were unsuccessfully trying to inflate a kiddie pool, vacation god Valentino and BFF Giancarlo Giammetti were enjoying the Mykonos boat scene. (Only 20 knots of wind, thank goodness.)
Balmain's Olivier Rousteing was also in Mykonos, living that Zoolander montage life.
And birthday boy Jeremy Scott was in a rain forest somewhere, having a Michael Keaton-in-Multiplicity-moment.