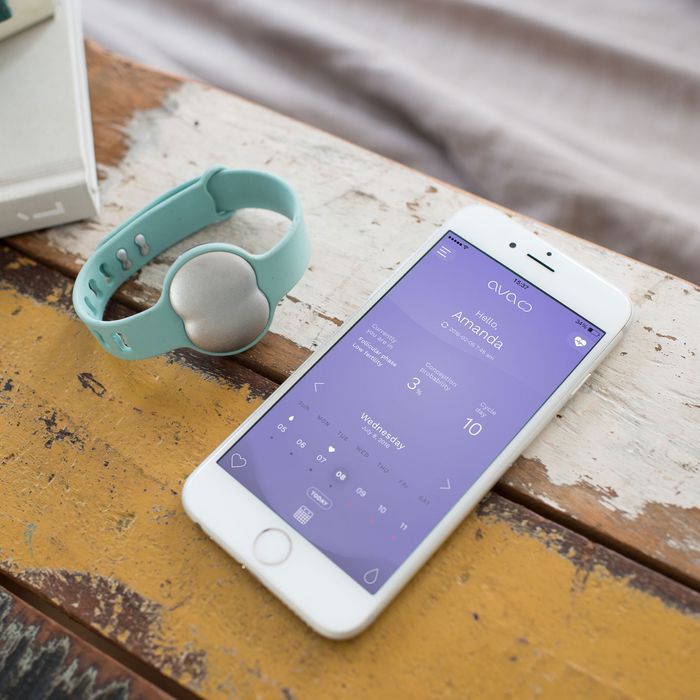 Ava Fertility Tracker
Photo: Daniel Winkler/Ava
Each year, millions of American women struggle to become pregnant, and the fertility industry has devised many methods, some as simple as using a calendar, to track our cycles to help us conceive. Now a new wearable product, just approved by the FDA, is here. Ava is an armband, similar to the fitness and activity bands that have become popular in the past few years.
Worn only during sleep (nice perk!), Ava tracks nine different physical indicators which change during windows of fertility, including your pulse rate, breathing rate, sleep quality, movement, and skin temperature. Unlike many other fertility trackers, its makers say Ava can tell you when you're most fertile in real time, while most methods that use temperature and cycle-tracking alone work only in retrospect. In a clinical study at the University of Zurich, Ava was shown to detect an average of 5.3 fertile days a month, and have an accuracy rate of 89 percent.
Interestingly, the makers of Ava say that their product is most useful for women of "advanced maternal age" (a moving target, but generally placed at over 35 years old) who do not have diagnosed fertility issues. This is likely because these women have completely normal levels of fertility for their age —  meaning that they can get pregnant — but tracking their cycles more closely will yield better results.
Ava has just gone on sale in the U.S. and costs $199. It also promises to be useful for tracking various data during and after pregnancy.