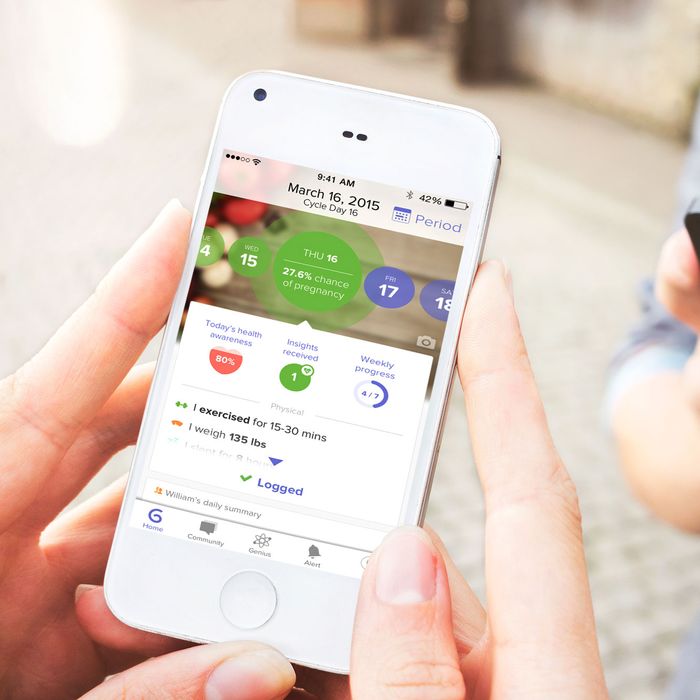 Photo: Tim Robberts/Getty Images, Glow
Here's some unsettling news for anyone who's been using the popular fertility app Glow: Consumer Reports recently ran a security check and found that the app was so vulnerable that "it would be easy for stalkers, online bullies, or identity thieves to use the information they gathered to harm Glow's users."
For the approximately 4 million women who use the app, that meant risking information — from weight and digestive state to sex drive, intercourse frequency, and abortion history — being made public.
Some of Glow's vulnerabilities stemmed from the feature that allows users to link accounts. This is typically used so that sexual partners who are trying to conceive can see their partner's data. But so long as somebody knew a user's email address, and that user wasn't linked to anyone else, then they could connect and all of that user's data would be made visible.
Another issue affected anyone posting in Glow's forums: Using common software, it was easy to gather the full identities of anyone posting there. Additionally, anyone could change a user's password without first entering the old password.
Upon being made aware of the major security issues, Glow released an updated version of the app, which Consumer Reports says addresses the problems they raised. Users are encouraged to update the app and change their passwords, or, you know, check out other options.