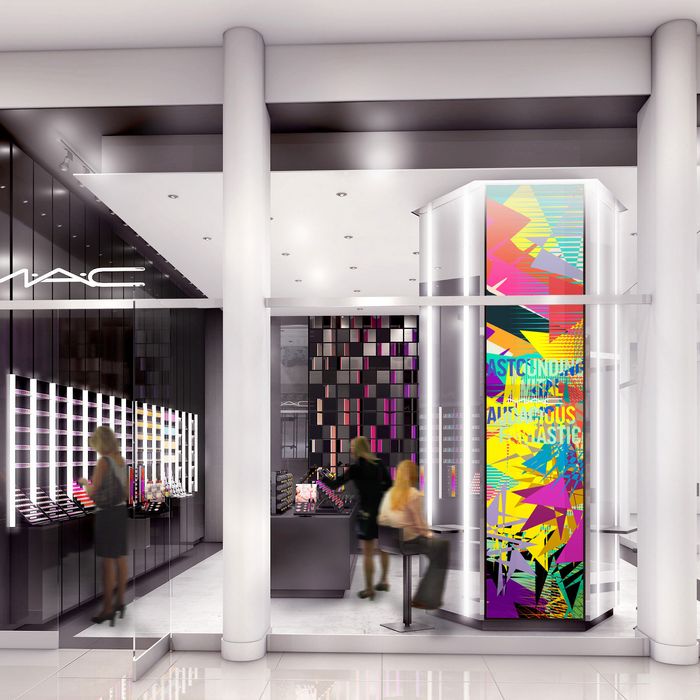 M.A.C. Cosmetic's newest store is going to be at the World Trade Center.
Photo: Courtesy of MAC
Go boldly where no man has gone before, to M.A.C Cosmetics' newest store at the World Trade Center. The 740-square-foot store will sell over 2,000 products and feature seasonal collections and collaborations. In September, the store will debut New York's largest M.A.C–Star Trek installation to celebrate the brand's collaboration with the franchise. Twelve makeup artists will form the in-house staff — just enough people to help you find a highlighter that will beam you up like Scotty. The store opens today and is located at 185 Greenwich Street, #LL4340.