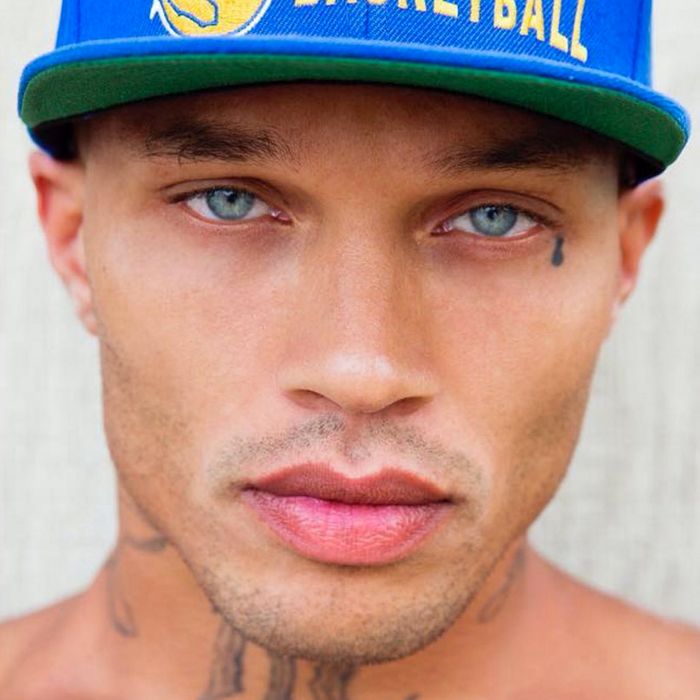 Photo: jmeeksofficial/Instagram
Judging from his Instagram, Jeremy Meeks, a.k.a. Hot Felon, is doing pretty well these days.
After making the public swoon over his striking mugshot in 2014, Meeks eventually signed a modeling contract. Things started off slowly, though, with the release of his first professional head shot this summer.
Now, two weeks into August, Meeks is apparently making those all-important connections in the fashion world. His latest Instagram photo shows him posing alongside Anwar Hadid, the younger brother of Gigi and Bella Hadid. At 16, Anwar Hadid is half Meeks's age, but he's already landed a magazine cover and is certainly taking cues from his older sisters on how to run that whole modeling life.
No word on whether Meeks's photo is a preview from an upcoming photo shoot, but if he's hanging with the Hadids, "Hot Felon" might be getting closer to high fashion sooner rather than later.