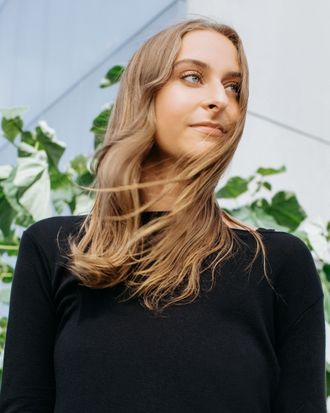 Amy Silver.
Photo: Mindy Byrd
What do you get when you don't cut your hair after two years and only let it air-dry? For Amy Silver, you get healthy, super-soft hair. The Brooklyn artist lets the wind dry her hair as she walks to work every day, and swears by a hippie shampoo from Whole Foods. Her hair philosophy, below:
How I describe my hairstyle: flat and wavy, but I like the color and I've never dyed it ever.
If I could name my hair, I'd call it: au naturale.
In my shower you'll find: Nature's Gate's herbal shampoo, it smells so good. I get it at Whole Foods and I love that it comes in a big bottle. I use "It's a 10" spray; it prevents my hair from becoming frizzy.
I wash my hair every: day. I have very thin hair and it gets oily quickly. Plus I work out a lot.
A rundown of my hair regimen looks like: I shower in the morning, I part my hair, and then spray It's a 10 on it. I walk to work so I get this breeze over the Williamsburg Bridge and that's what dries it. It's my natural blow-dryer.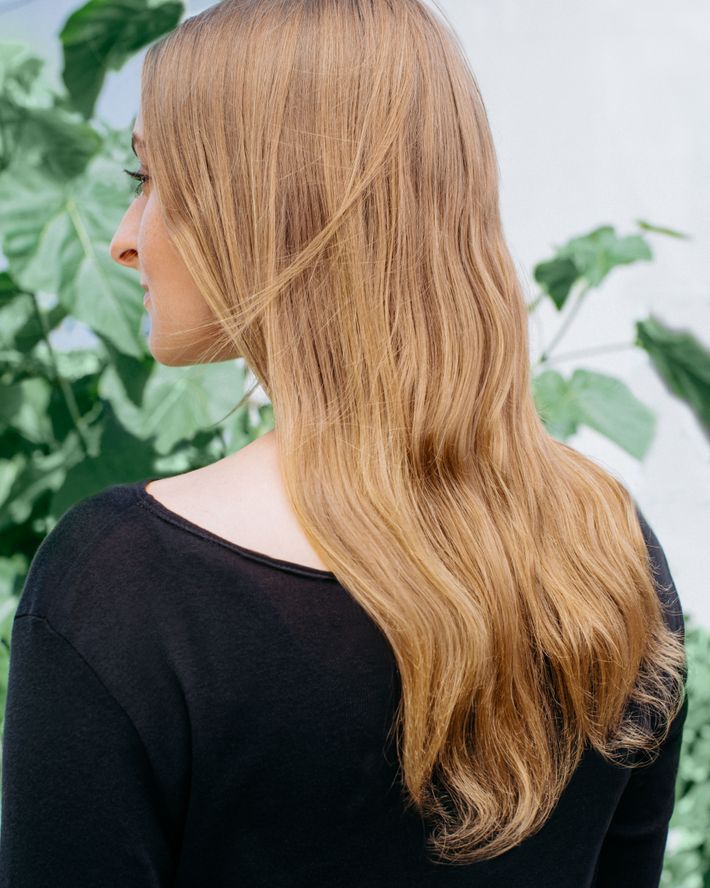 The worst thing I ever did to my hair was: get bangs. A year after moving to New York I got them and they did not work with my face. I was going for a '70s-shaggy vibe, but it didn't quite hit the mark.
The best thing I ever did to my hair was: stop blow-drying it. I stopped six years ago. I blow-dried my hair for long periods in my life, but my hair was getting really unhealthy. After I stopped, it was hard for my hair to adjust to not getting blow-dried, but now it falls so much better.
I trim my hair every: two years. That's bad, I know.
My hairstylist is: Hayleigh Hatcher.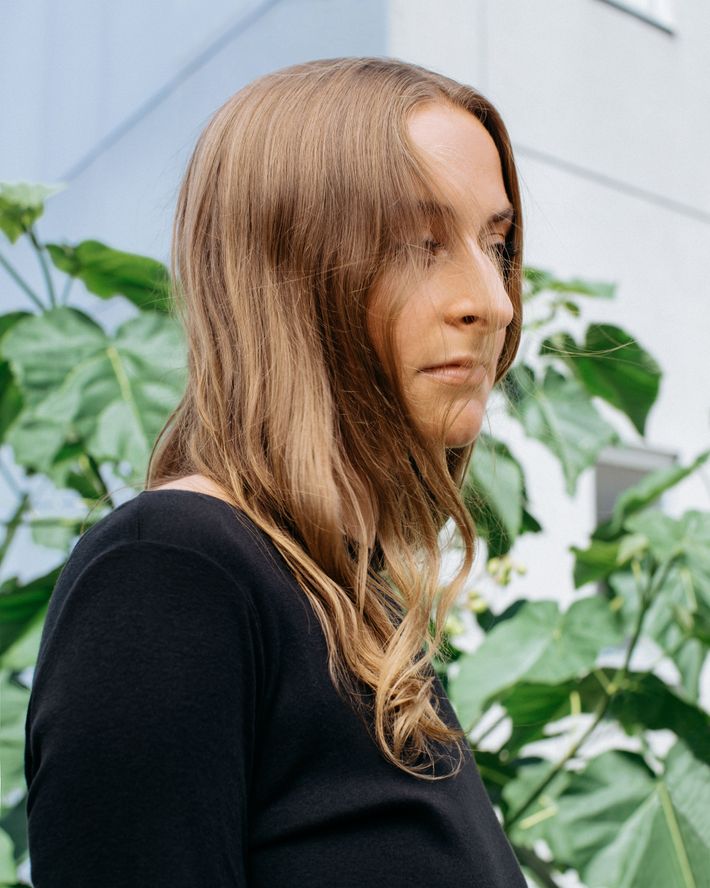 The most important thing people with hair like me should know: Is to not be afraid of washing your hair every day. Also, embrace your bad hair days.
What I love most about my hair is: It's really soft. Sometimes I'm even shocked by how soft it is. Also, it glimmers in the sun.
Top by American Apparel; makeup by Samantha Lau; hair by Cynthia Alvarez; beauty editor: Ashley Weatherford; photo editor: Raydene Salinas.
This interview has been edited and condensed.