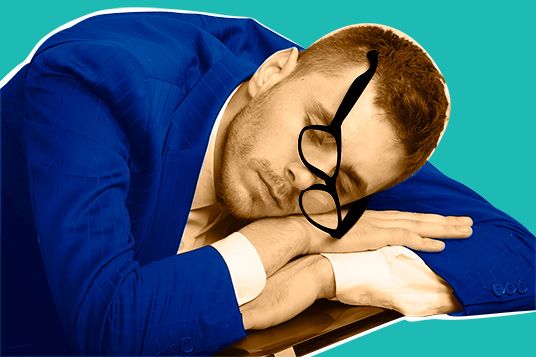 If you find yourself in a woozy state of heavy-eyed stupor sometime after you finish your lunch and before your dreaded 2:30 conference call, take a look around. Chances are you're fighting off the same urge to nap as your colleagues and cube-mates. It turns out the mid-afternoon slump and urge to nap is more a reflection of biology than binge watching The Americans. Thanks to circadian rhythms, wanting to nap mid-day is part of being human.
And, we sleepy humans are in good sleepy company – biologists tell us that most mammalian species are polyphasic sleepers, meaning they alternate between naps and deep sleep in cycles throughout the day. A study conducted in 1992 by psychiatrist and sleep specialist Thomas Wehr found that during winter-like periods of short daylight or when removed from sources of artificial light, people will fall naturally into two distinct four-hour cycles of sleep separated by a brief period of wakefulness.
Fittingly, evidence exists that a bifurcated sleeping pattern was actually the historical norm for most of human history, and in common practice in divergent cultures all over the world. Historian Roger Ekirch of Virginia Tech published a 2001 paper citing references to this "first sleep" and "second sleep" pattern in more than 500 documents spanning three millennia, from Homer's Odyssey and the powdered courts of 16th century France, to contemporary tribes in Nigeria.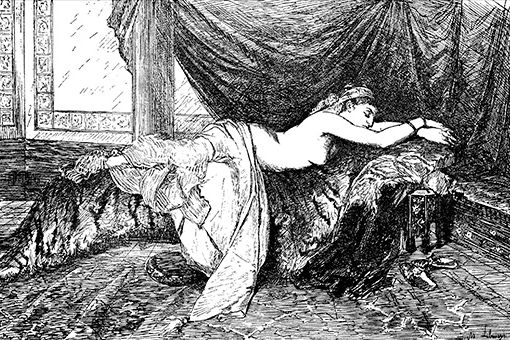 Industrialization, gas and electric light, and the advent of an unbroken wage day – ah, the wonders of modern society – changed all of that. By the 19th century, physicians were advising mothers to instill a single eight-hour rest period in their children, setting up social expectations for a "good night's sleep."
In short, if you're getting very, very sleepy, it's not just you. 
The
Good
Napping
Does
You
Scientific and anecdotal evidence confirms that a mid-day nap can do the body a world of good. In fact, Albert Einstein, Leonardo Da Vinci, Winston Churchill, Thomas Edison, John D. Rockefeller, and John F. Kennedy were all devout mid-day nappers. Here's a small sampling of napping's benefits compiled by the National Sleep Foundation and international experts who study the science of sleep.
Mood-elevator: Ask any parent of a strapping toddler or two, getting a nap in the middle of the day makes for happier campers, easing stress, balancing brain chemistry, and helping young and old alike steer clear of cranky sub-par performance breakdowns.
Stress-reliever: One reason your mood improves after a nap is that you've effectively given yourself time to relax. Experts recommend thinking of a nap as a mini-vacation. Taking time out for yourself, apparently, is a remarkable way to relieve stress. Who knew?
Alertness-booster: Multiple studies confirm even short power naps lead to improvements in mental acuity and alertness. In one measure of pilot performance, NASA found a 40-minute snooze led to noticeable improvements in eye reflex and reaction time.
Creativity-enhancer: A 2010 study conducted by sleep researcher Matthew Walker of the University of California at Berkeley reported that some napping promotes a surge of activity in the brain's right hemisphere, the area most associated with creative problem-solving. It seems the process of weeding out which memories to store and discard clears the deck for new associations.
Productivity-primer: Experts agree that the afternoon nap can actually enhance performance and worker output. University of California at Riverside sleep researcher Sara Mednick asserts a power nap is more effective and of longer cumulative value than a cup of coffee at boosting employee productivity. After a nap, those pesky TPS reports just might seem like a breeze.
Improved learning and memory: According to experts, sleep deprivation impairs learning, so it's no surprise that longer naps of 90 minutes or more that involve REM sleep have been shown to enhance memory recall and the absorption of new information. "We know sleeping in one consolidated block offers cognitive, regenerative benefits, but napping can be a great stop gap measure after a night of curtailed sleep, and even part of a healthy sleeper's routine," says airweave Sleep Expert Dr. Rebecca Robbins.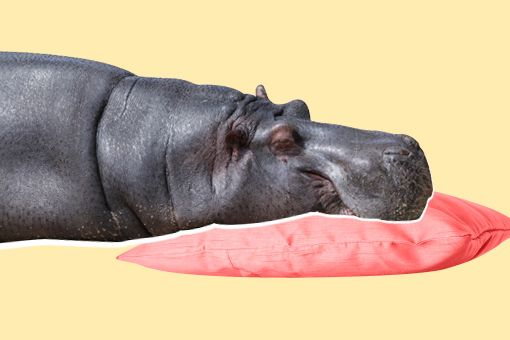 Armed with the knowledge that napping is natural and helps reduce stress, while improving memory, alertness, creativity, and cognitive function (and a shiny new guilt-free outlook on napping to match), you might be asking yourself how best to do more of it. Experts at the National Sleep Foundation have issued a set of best-practice guidelines that can help.
Tailor the length: "There are two primary forms of naps: A short 'power' nap of 20 minutes in duration and a longer, more restorative 90-minute nap," explains Robbins. So, choose your duration and set an alarm to be sure to wake up. Keep your nap to 10-20 minutes if you need a quick boost of energy. If you have the luxury of setting aside 90 minutes (yes, a lofty goal), you'll likely reap the benefits of a full sleep cycle, meaning you'll avoid the "sleep hangover" feeling, and at the same time, achieve the creativity and procedural memory boost that comes hand-in-hand with REM.
Block your calendar for an afternoon snooze: Thanks to the mid-day tip in alertness, our body's circadian rhythm naturally hits a down-cycle between 1 p.m. and 3 p.m. "Naps can be part of a healthy sleep routine, particularly in the mid-day dip in alertness (partly induced by lunch) that occurs in all of us in the afternoon," says Robbins. "Instead of trying to borrow energy from caffeine or other stimulants – a choice that may interrupt your sleep that night – opt for a 20-minute nap that provides just enough rest to power you through the afternoon," she suggests. If you're one of the blessed few that can swing a nap at work, but not quite one of the nap pod-outfitted Silicon Valley elite, BYO ideal sleep environment with airweave's Portable Team USA Edition bed. Not only does it roll up for easy carrying, but the airfiber core, trusted and beloved by some of the world's elite athletes, adjusts to your body for instant comfort.
Black out the sun with an eye mask: Light triggers the awake phase of our circadian clock, while darkness triggers the sleepy phase. We're naturally light sensitive when it comes to cuing our bodies for sleep. A light-blocking eye mask will do wonders to allow your brain to power down on command.
Block out the noise: Even in an air-conditioned high-rise, we're still prairie animals at heart, and sudden noises that in the past have alerted us to danger are a sure way to end a nap in a surge of primed-for-danger adrenaline. Find a quiet spot for your nap, or buy a good set of earplugs with protection for 60 decibels of sound (the noise level likely to interrupt your sleep). In fact, a 2009 study indicated that earplugs (and eye masks) promote sleep, specifically, more REM time, less arousal during sleep, and increased melatonin (a hormone that helps maintain circadian rhythms) levels.
Consider yourself well-informed to be well-rested. 
This is paid content produced for an advertiser by New York Brand Studio. The editorial staff of Science of Us did not play a role in its creation.