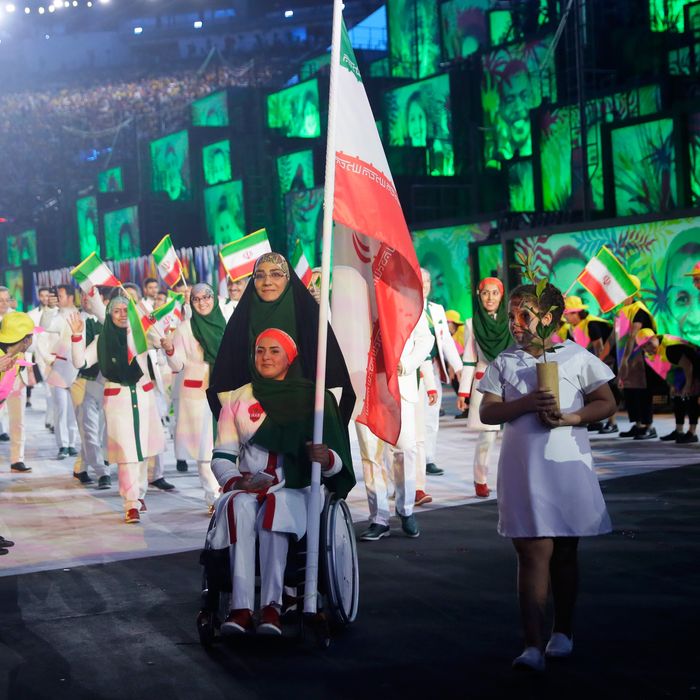 Photo: Jamie Squire/2016 Getty Images
There was a lot to take in during last night's opening ceremony for the 2016 Rio Olympics, but one of the coolest moments was when archer Zahra Nemati led the Iranian team as flag-bearer.
Nemati is the first Iranian woman to earn any sort of Olympic or Paralympic title: She snagged a gold medal in women's archery at the 2012 Paralympic Games in London, and this year she's competing in both the Paralympic and Olympic Games.
Nemati is the second female flag-bearer for Iran; Lida Fariman carried the flag for Iran at the 1996 Summer Olympics in Atlanta.
"I will do my best to win honors in Olympic and Paralympic Games simultaneously and I dedicate a gold medal to my family," she said in January.