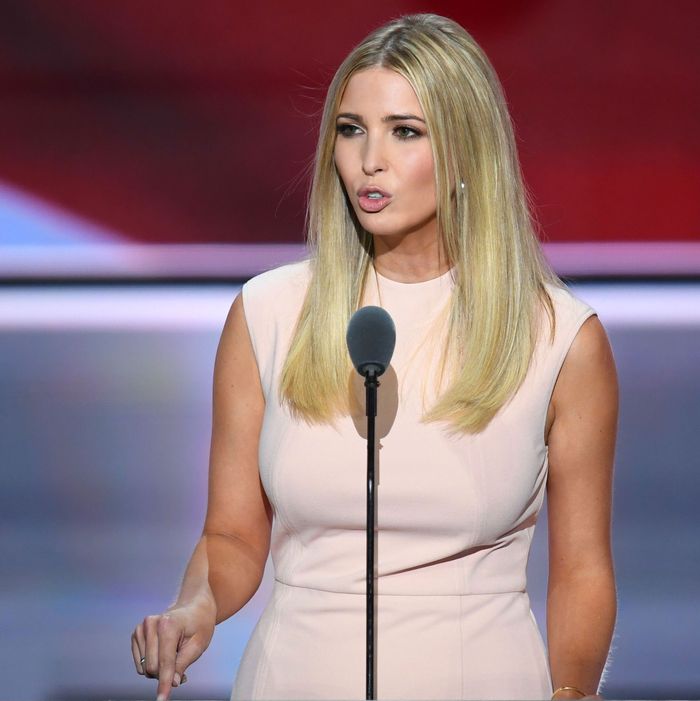 Ivanka Trump.
Photo: JIM WATSON/AFP/Getty Images
Successful businesswoman Ivanka Trump has yet another accomplishment to her name: She has shared the world's most boring workout video on Instagram.
In the clip — captioned "Up and at 'em! [flexing emoji]" — she does lumberjack squats with a barbell in front of a wall of medicine balls. There is no talking, no music, just the chatter of the morning news in the background. Fitspo, this is not.
Regardless, it's good to see she's making time for the gym. I hear that's good for stress.