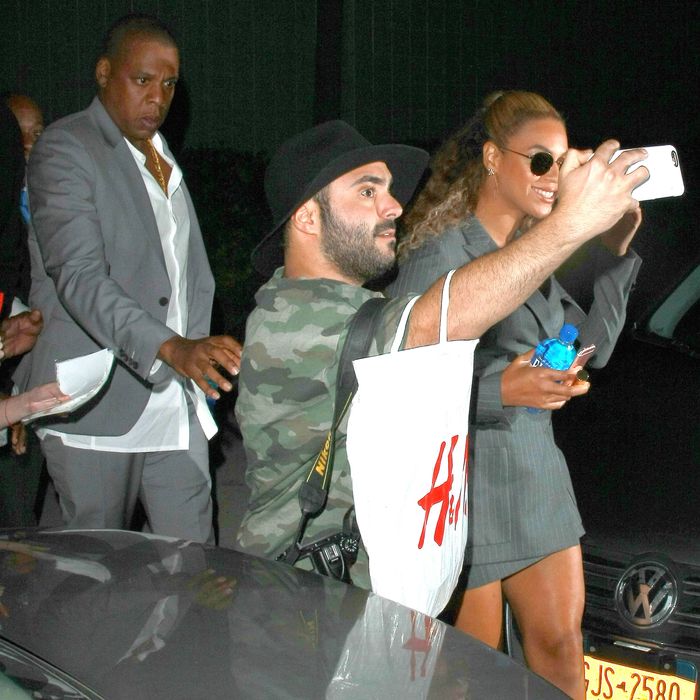 Beyoncé and Jay Z wore matching gray outfits as they left a theater in downtown Manhattan. Jay Z moved in quickly and shielded a selfie-taking fan when he got too close to Beyoncé.
Photo: LLBR/AKM-GSI
As a professional Instagram husband, your duties are simple. Be aware of lighting, know your angles, and always be on hand when a photo-opportunity calls.
Jay Z has mastered the basics, but in a new clip from TMZ, we see that he's also willing to go above and beyond his traditional duties when necessary, doling out a hearty shove to an overeager selfie-taker who deigned to put his front-facing camera a little too close to Beyoncé's sacred visage without permission.
Hell hath no fury like an Instagram husband scorned.