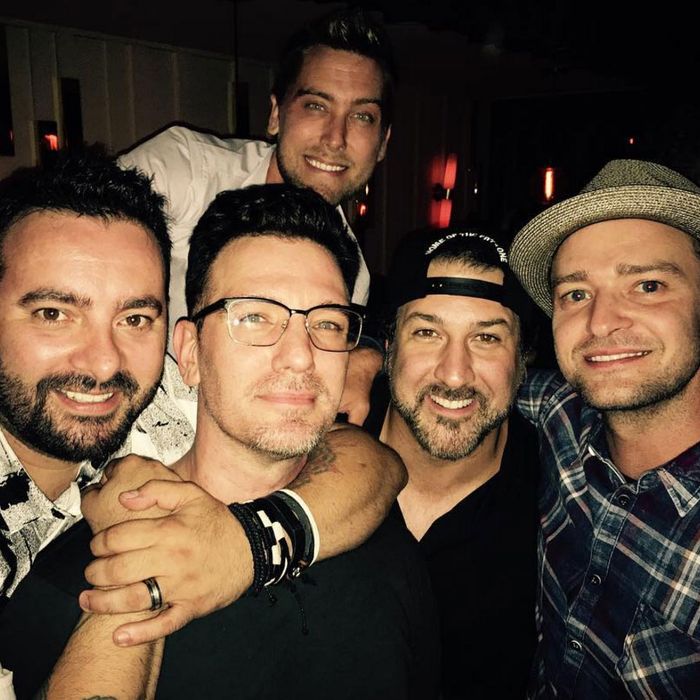 JC Chasez and the rest of 'N Sync.
Photo: Courtesy of Instagram/justintimberlake
Perhaps you have already seen the above photo, which shows the '90s boy band 'N Sync reuniting at JC Chasez's 40th-birthday party. I think it proves my point, which is JC was always the hottest.
I mean, look:
JC (center, in glasses, with just the right amount of stubble) looks hot. He is the perfect father for your children. "Forty?" you say. I'll take it — if I even have a chance.
Chris, Lance, Joey, and Justin all look a little alarming, in different ways. That hat. The other hat. An earring. I think we can all agree that JC is currently the hottest former member of 'N Sync.
And he was, as I said before, always the hottest. See below: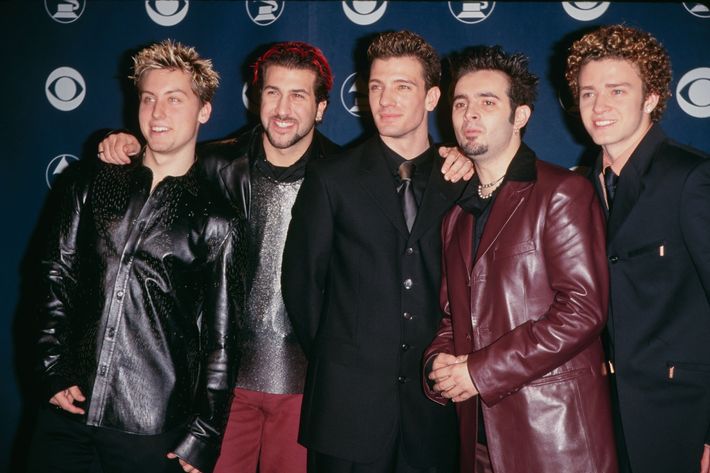 It is truly insane to me that Justin Timberlake was your favorite. On what earth? Sure, he has the most successful career now (writing songs for the animated Trolls movie), but he is not the hottest, and he never was.
That honor belongs to Joshua Scott "JC" Chasez, and I know we can all agree on that now. Also, JC was the best singer.
Thank you.