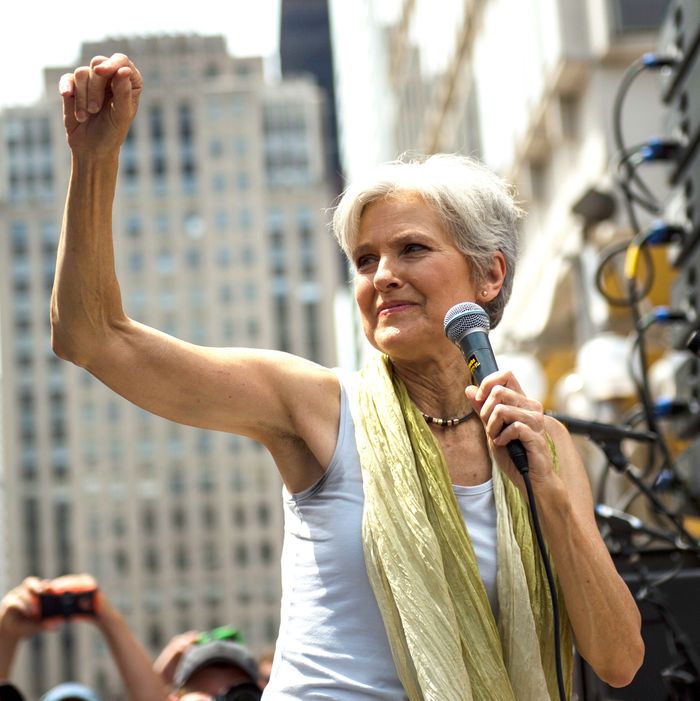 Jill Stein, Somebody's Sister.
Photo: Michael Robinson Chavez/The Washington Post/Getty Images
It's already looking like a long, grueling slog to November: We deserve a break from this election. I do, you do, you definitely do, Debbie Wasserman Schultz, Hillary Clinton does, Ivanka probably, too, and — so let's all of us just take an afternoon off and relish in the wondrous, unadulterated '90s masterpieces that are Green Party candidate Jill Stein's folk-rock albums.
Back in simpler times, Stein was not running for president on a third-party ticket but instead creating chill tunes and chiller vibes as the lead singer in Somebody's Sister, a duo comprised of Stein and collaborator Ken Selcer. In 1996, they released a self-titled album, followed by 1999's Circuits to the Sun. (Tiffany Trump's auto-tuned disaster of a pop song can take a backseat.)
The songs — with titles like "Dancin' Wild," "We All Rise," "Powerful Love," and "Thing Junky" — all sound exactly like you'd expect. (That's not to say they're bad.) And then there's "American Dream," track nine on Circuits to the Sun. "American Dream" is perfect. It is my song of the summer, it will be my wedding song one day, it will be my walk-up song if I ever become a professional baseball player. It is five minutes and 12 seconds of pure Steinian ethos with a groovy melody and a catchy chorus:
Hey American dream / Goin' up in smoke / Thomas Jefferson / Your promises are broke
Times are changing / It ain't no joke / Hey revolution / Take back your vote
Mmmm take-a back-a your vote, yeah
Damn. My favorite part is two minutes and 43 seconds in, when Stein takes over for 10 full seconds to sing the line "Gotta take your vote back from the corporation." If she doesn't make this her campaign song, she is out of her mind.

But don't just take my word for it. Dust off your old Lisa Loeb glasses, slip into your Birks, hit play, and find yourself transported away.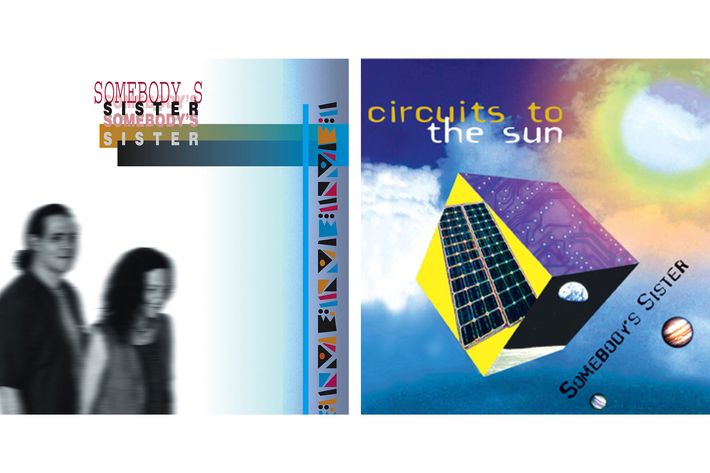 Your move, Gary Johnson.