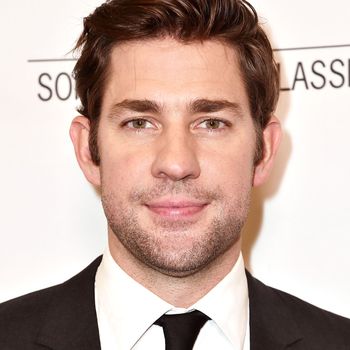 Photo: Alberto E. Rodriguez/Getty Images
Against all odds, human male John Krasinski has finally learned how to feed himself.
"It took me 36 years to learn how to cook for myself," the actor told Jimmy Kimmel last night, explaining that he finally broke his streak of learned helplessness by cooking a roast chicken as "a Mother's Day gift" for wife Emily Blunt. Now he cooks for his family once a week, except when there are extenuating circumstances like a new Star Wars trailer.
"It's pretty sad that that's what impresses her," Krasinski admits. We agree!