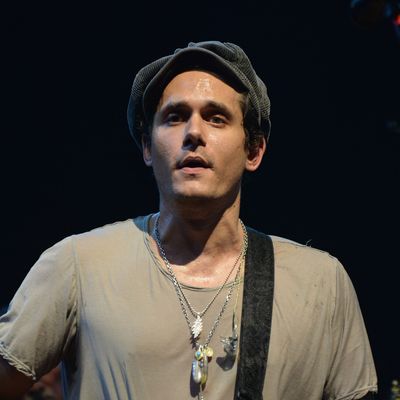 John Mayer, vlogger
Photo: Jeff Kravitz/Getty Images
The thirst for intimate details surrounding John Mayer is a coffer that is never truly filled. It seems like yesterday when the world learned the curious fact that his penis suffers from a lifelong battle with racism. Just a month ago, he triumphantly announced his surprising singledom on live TV, and last night, Mayer chose to divulge the most telling detail yet: his nightly skin-care routine.
Using Snapchat as his medium, artist of our time John Mayer explained that he cleanses first with Proactiv. He then employs a flock of Natura Bissé products to carry him through the night. Never heard of Natura Bissé? Don't worry, your rich aunt has.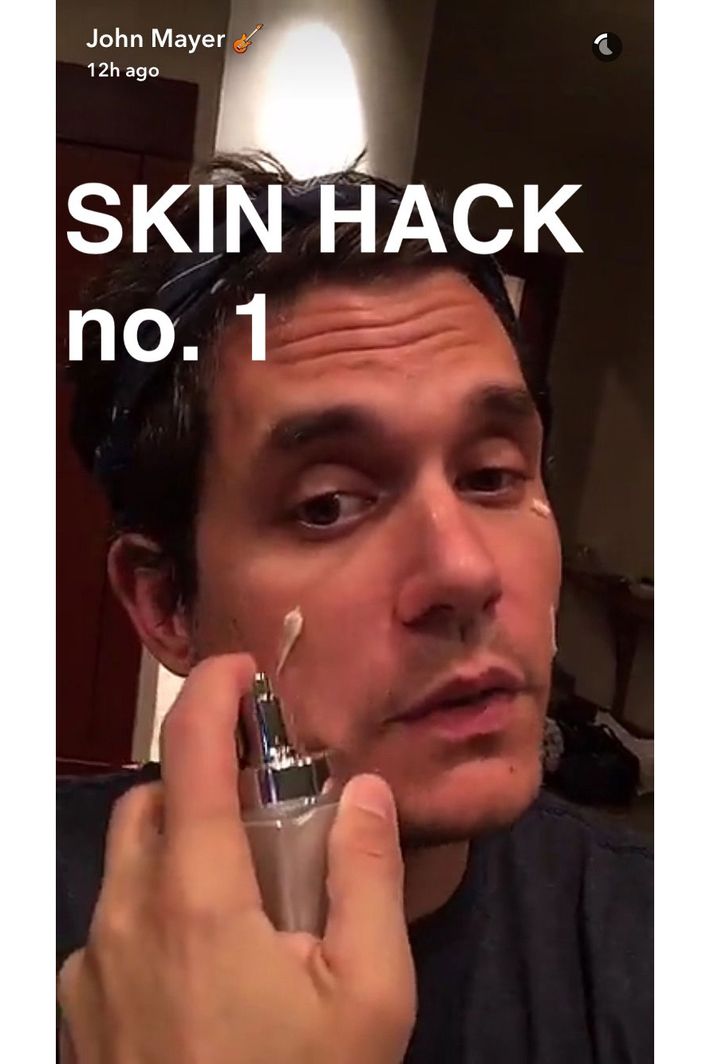 Mayer's first tip is a kind one: He says to apply the $600 Diamond Life Infusion directly to your face to save money. Some of the cream could get lost in the crevices of your fingers, and wow, what a waste that would be.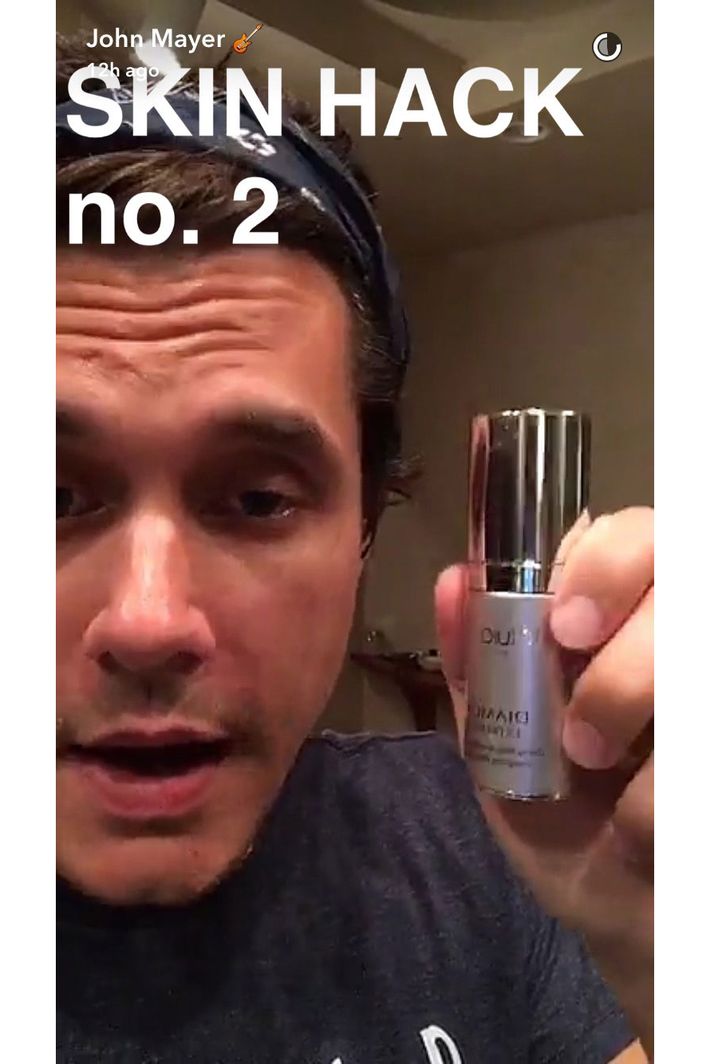 After that, he slathers the brand's Diamond Extreme Eye cream all over his face, because he's getting old, not to mention the cream's mystical powers help perfect his many guitar faces.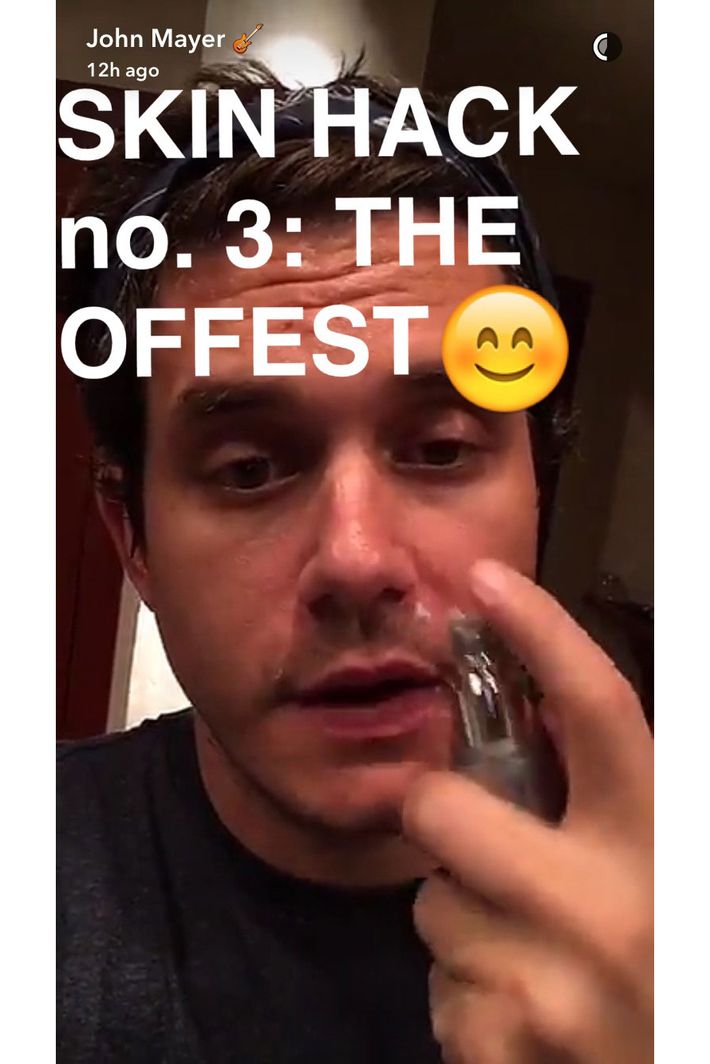 Step three is the "Offset Smile," where Mayer pumps C+C Vitamin Complex along his frown lines for seemingly inexplicable reasons.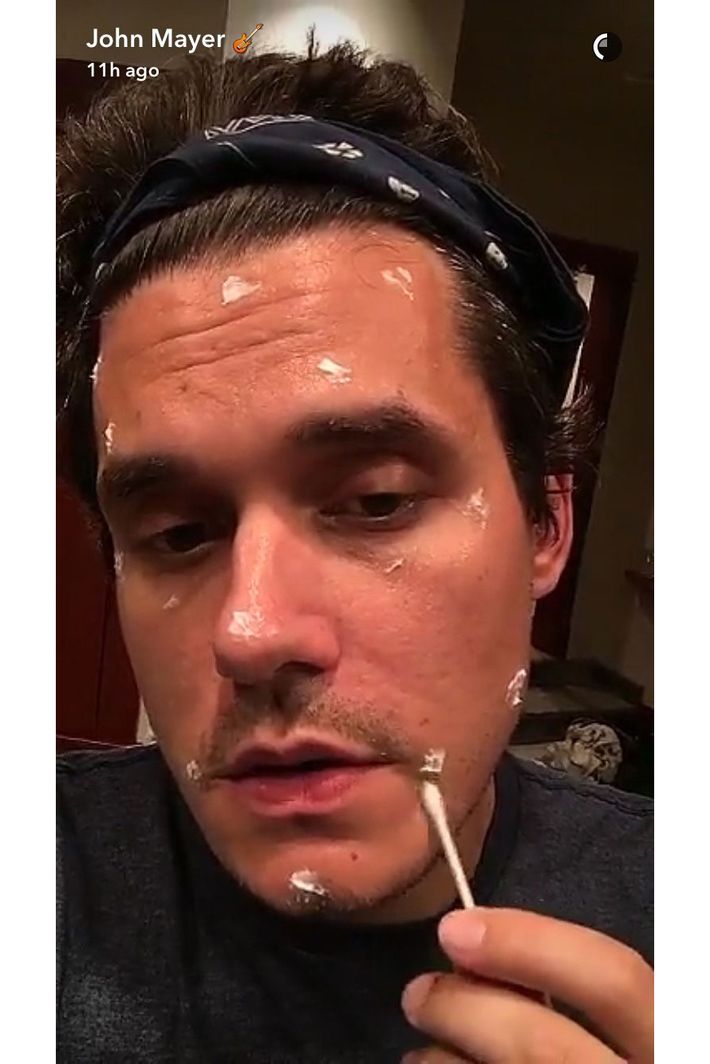 He follows that by dotting Natura Bissé's Diamond Extreme cream in what Mayer calls his "CNZ," or "Crucial Necessity Zones." He rubs the cream into his skin with a Q-Tip and instantly looks like a teen trying to dry the life out of his zits before the big dance on Friday.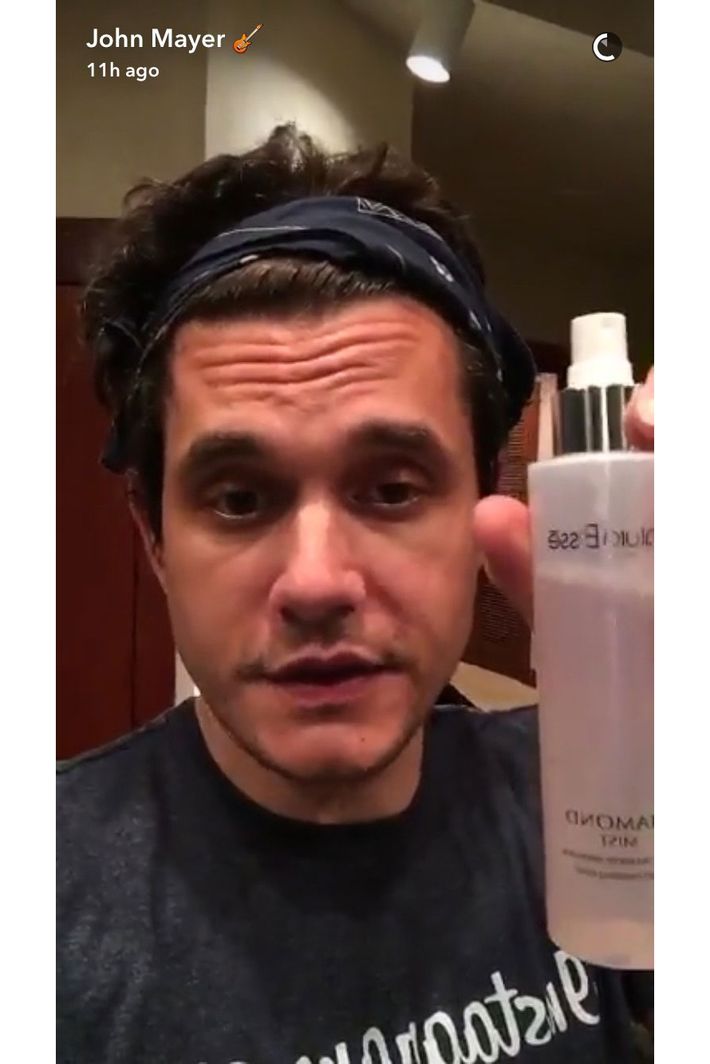 "Two hours later," he mists his face to set all the moisture he's layered over his skin, and he's done. Look, John Mayer's lesson is simple here: A pretty face may fade, but affiliate links last forever.