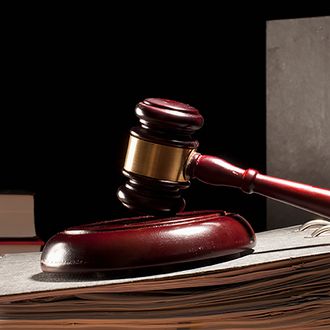 Photo: Larry Washburn/This content is subject to copyright.
Judge Aaron Persky must have known that from here on out, the controversy surrounding him was not going to go away any time soon. Persky, who infamously sentenced Brock Turner to six months in jail after he sexually assaulted an unconscious woman, will be moving back to civil court, per his own request.

The presiding judge for Santa Clara County, California, said that Persky's request for reassignment had been approved. "Judge Persky believes the change will aid the public and the court by reducing the distractions that threaten to interfere with his ability to effectively discharge the duties of his current criminal assignment," Judge Rise Pichon said in a statement.

Persky has been at the center of much public outcry ever since, back in June, he sentenced Turner to what many saw as a light sentence. Perksy has since faced death threats, a possible recall effort, and scrutiny from within the legal system. Reporters have also dug into his rulings in other controversial sexual-assault cases and in doing so raised more questions about Persky and the ways that sex crimes are dealt with in court.
Allegations of bias have impacted Persky's work, too. In June, prosecutors successfully removed Persky from another case involving the alleged sexual assault of another unconscious woman. Prosecutors wrote that they lacked "confidence that Judge Persky can fairly participate in [the] upcoming hearing."

His request for reassignment to civil court also comes two days after he recused himself from a sex-crimes case involving child pornography. While Persky's move to civil court has been lauded by some, it is not a permanent position. Judges typically rotate and reassignments must be approved on a yearly basis by the presiding judge, according to the Mercury News.