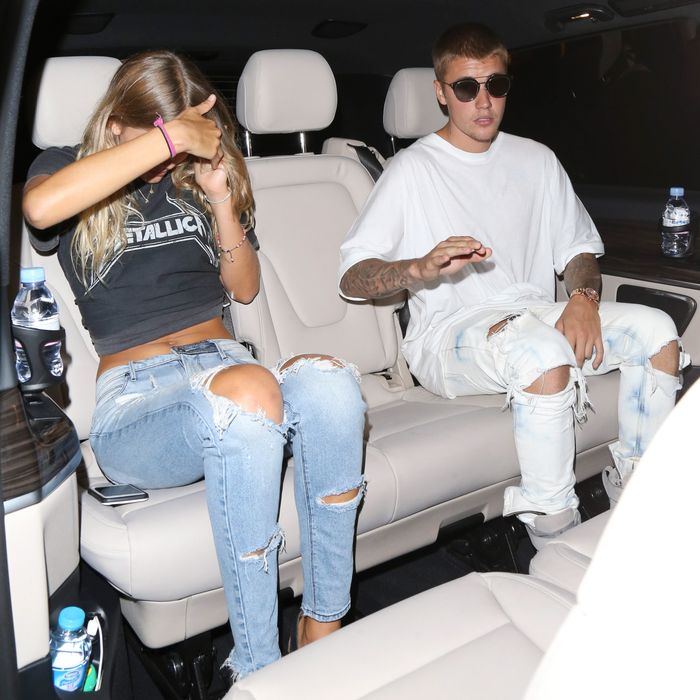 Bronte Blampied and Justin Bieber leaving Tape nightclub in London.
Photo: Splash News
"Justin Bieber" is the name of a 22-year-old international pop star. "Bronte Blampied" is the name of his new girlfriend, and there's nothing anyone can do about that. What do we know about this gal?
She is allegedly a model, and she definitely likes acai bowls. And sleeping over at Justin Bieber's luxury apartment!
People reports that after partying at London's Tape nightclub all weekend, Bronte Blampied and Justin Bieber stayed together as a couple.
"Every night, she went back to his luxury apartment," a source told the magazine. "They looked like a couple, and she stayed over at his place." Furthermore, "she was with him the whole weekend and never left his side."
Justin Bieber and Bronte Blampied. Bronte Blampied and Justin Bieber. A couple. This may not make Bieber's ex-girlfriends Sofia Richie, Selena Gomez, and Hailey Baldwin very happy, but that's okay.
This has been the Bronte Blampied Brief.