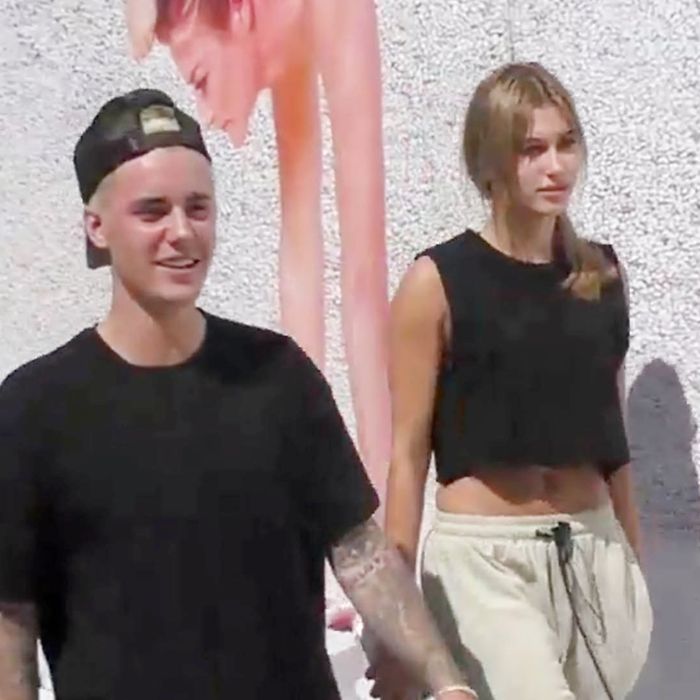 Justin Bieber and Hailey Baldwin.
Photo: JMA/Star Max/Getty
Hailey Baldwin, the 19-year-old daughter of Stephen Baldwin, is a model. She is also the recent ex-girlfriend of Justin Bieber. What she would most like to be, however, is "relatable."
She revealed this wish in an interview with People about her "crop tops and street style." Yes, the headline of the interview is "Hailey Baldwin on Her Crop Tops and Street Style: 'I Just Want to Be Relatable.'" And I love it!

Here are Hailey's thoughts on her style:
"My style kind of differs — sometimes I want to be a little dressed down, a little tomboy, sometimes I want to be dressed up and very chic and look proper. But I don't ever believe in overdoing it for day-to-day style. I would say my style is pretty simple, but still chic, hopefully. I just want to be relatable, but that's not a forced thing, it's just staying who I am."
Just something to know about Hailey Baldwin.
Elsewhere, Justin Bieber is hanging out with his new teen girlfriend, Sofia Richie. (His rumored fling Bronte Blampied is on vacation in Portugal.)