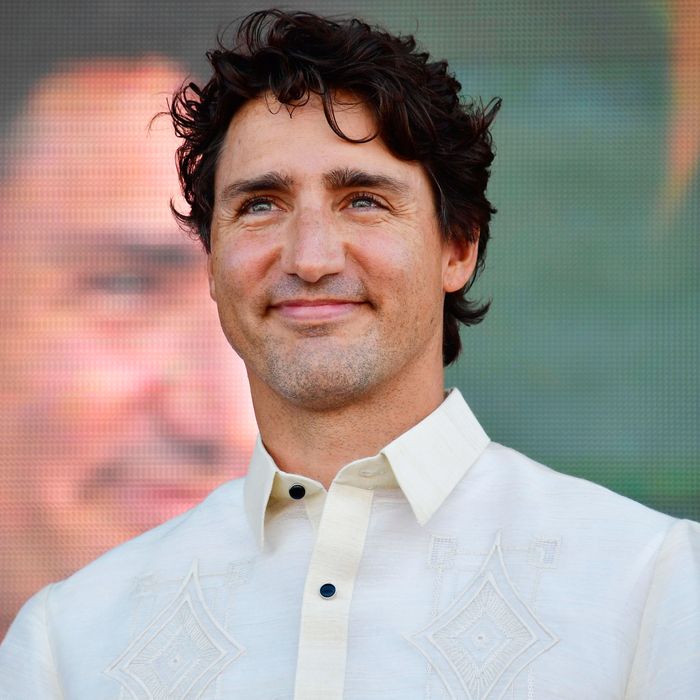 I love you, Justin.
Photo: Roberto Machado Noa/Getty Images
Beyond having great hair and perfect form when executing an impromptu push-up, Justin Trudeau is a man of substance — a man who knows that parity counts, especially in government. A man who's called himself a feminist just about every chance he gets. A man whose commitment to equality goes so far that I, personally, suspect he might just be a meme that's continually updated by feminist Tumblr users.
For instance, yesterday he (and other world leaders) received a letter from ONE, an activist group fighting poverty and preventable diseases. The letter calls for world leaders to acknowledge that women and girls are at a greater economic disadvantage because of their sex. And because he is Justin Trudeau, today the Canadian prime minister responded in kind.
"I am writing back to let you know that I wholeheartedly agree: Poverty is Sexist," he wrote. He went on:
I accept your challenge to lead. As a feminist, I know that women must be treated equally everywhere. That is why, as one of my first actions as Prime Minister, I named a gender balanced Cabinet. It is my hope that this will set an example for governments around the world.
He went on to describe steps his government has taken to help women and girls out of poverty, such as donating $785 million Canadian dollars to the Global Fund and hosting the Global Fund replenishment conference. "Please know that your call has been heard and that the Government of Canada is taking action," he wrote. Wow, feminist memes do some really productive work.