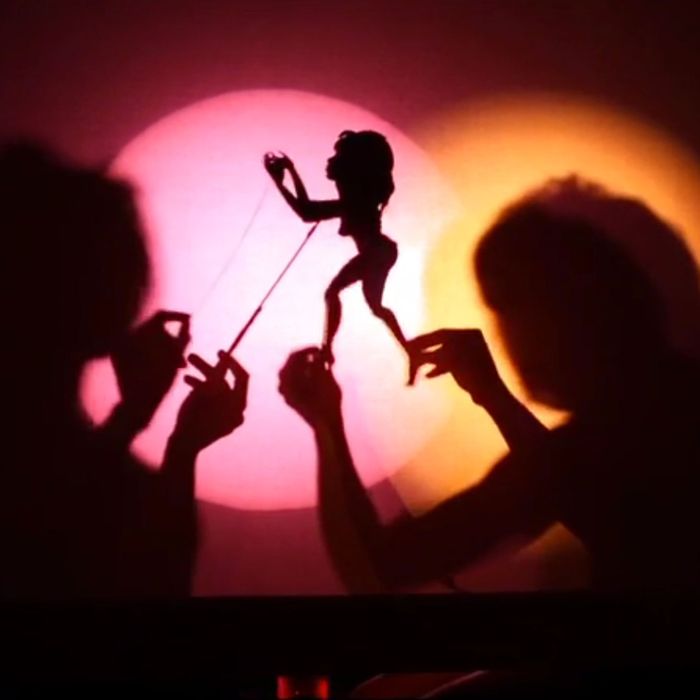 In February, Santigold put out the bouncy and energetic record 99¢, her third in ten years as a singer-rapper-musician. And after Santigold and her husband Trevor Andrew had a spontaneous encounter at the Gucci spring/summer men's show in June with visual artist Kara Walker and their old photographer friend Ari Marcopoulos, the foursome decided to make a video together.
According to T Magazine, the four were inspired by the night that sprung a now infamous (though false) Jared Leto meme. "We hung out all night, and at the end of the evening, they said, 'Let's do a video together! We have an idea!' and Kara snapped a silhouette photo of me in the dark as I stepped into my cab," Santigold told T. And the whole affair became a family event. "We decided to just all get together in the studio with the puppets, a bunch of lights, and just have a good time and made decisions as we went," Marcopoulos, who directed the video, told T. "It was a total team effort. My son Ethan was the cameraman and Kara's daughter the stills photographer."
The result? A shadow-puppet-driven, multicolor dance video, with Santigold bouncing to "Banshee" right at its center.