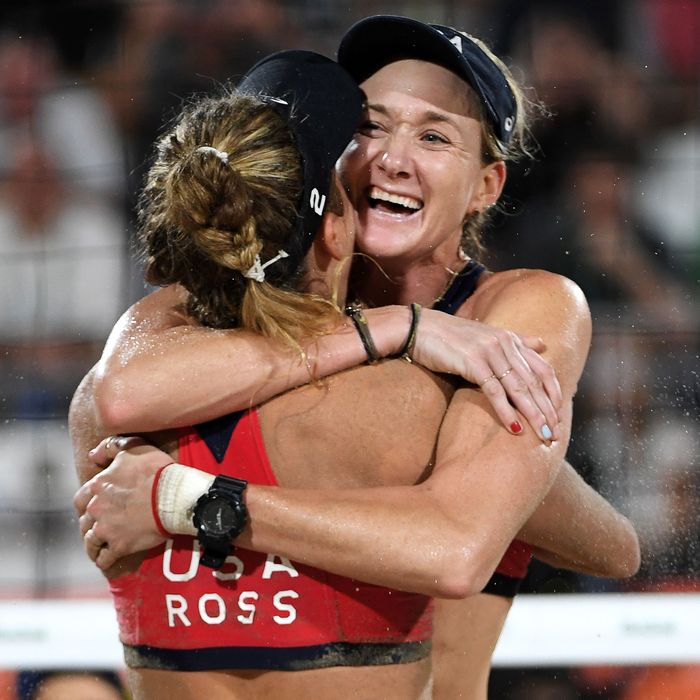 Walsh Jennings and Ross hug it out in Rio.
Photo: Quinn Rooney/Getty Images
Kerri Walsh Jennings won her fourth Olympic medal on Wednesday night, making her the most decorated beach volleyball athlete — man or woman — of all time. And although she and her partner, April Ross, had hoped for gold, they found themselves competing for bronze after losing to Brazil's team in the semifinals.
Walsh Jennings is used to coming in first — she won gold in 2004, 2008, and 2012. But, speaking on Today, she told Matt Lauer that winning a bronze medal at the Olympic Games is just fine with her.
"There's no shame in a bronze medal," she said. "I used to think that, and I'm so ashamed of thinking that because there is so much joy and hard work and love in it. That's my ego talking, and that's just ignorance to me. It's a terrible way to frame things because … we didn't lose — we won this."