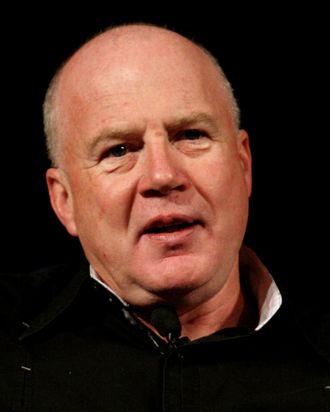 Kevin Roberts
Photo: Vittorio Zunino Celotto/Getty Images
Last week, in an interview with Business Insider, Kevin Roberts — a chairman for Saatchi & Saatchi and head coach at the advertising agency's parent company, Publicis Groupe — made a number of questionable remarks about women in advertising. He called the debate about gender diversity in the industry "over," and said that women weren't in managerial positions because they didn't want them due to their "intrinsic, circular ambition to be happy" (as opposed to men's "vertical ambition"). After being widely lambasted for his comments, he was placed on leave shortly afterward. On Wednesday, it was announced that he'd be leaving Publicis Groupe.
In a statement provided to Ad Age, Roberts wrote:
When discussing with Business Insider evolving career priorities and new ways of work/life integration, I failed exceptionally fast. My miscommunication on a number of points has caused upset and offence, and for this I am sorry. I have inadvertently embarrassed Saatchi & Saatchi and Publicis Groupe, two companies I love and have been devoted to for almost 20 years. I have expressed my regret and apology to the companies for the furor my remarks and language stimulated, and I extend this to colleagues, staff and clients.
Roberts will step down on September 1, prior to his planned retirement date of May 2017.