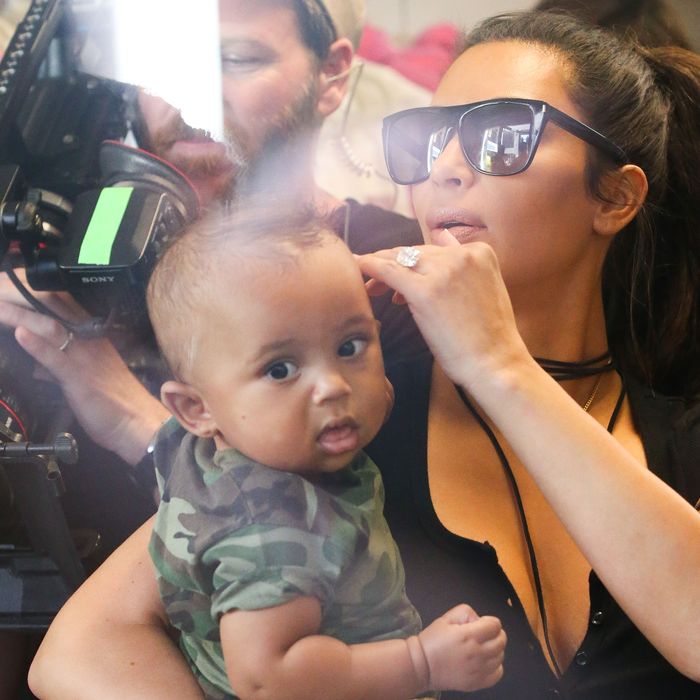 Kim Kardashian would like you to know that Saint West is an actual, factual baby, and if you don't believe her, she posted an Instagram video to prove it.
Kardashian told the audience at the the BlogHer16 conference that some folks thought her second pregnancy was an elaborate publicity stunt. (A good baby-conspiracy theory is hard to resist, you gotta admit!) "So truly, I was not posting about my son because I wanted him to be able to go to the park every single day like a normal human being and nobody knows who he is … He's eight months old now, and people thought he didn't exist. People thought I had a whole fake baby and I made this whole thing up because I wasn't posting about it. And to me, that's so ridiculous," she said.
Kardashian added that she and Kanye have helped balance each other out with it comes to under- and oversharing. "He's very private, even though he's in the business, and I'm very open, so he's really taught me how to become a little bit more private and I've taught him about how to be a little bit more open. It really works for us. So I definitely save that part of my home life and my life with my kids [that] I try to hold on to."
So, in the spirit of "pics or it didn't happen," here's Saint West.