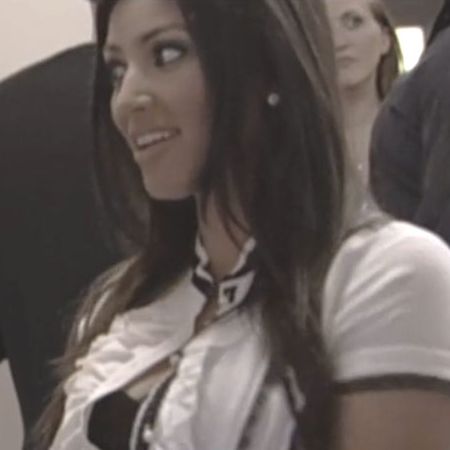 Kim on The Hills.
Photo: MTV
Last night on MTV's hour-long commercial for the LC Lauren Conrad Collection for Kohl's, The Hills: That Was Then, This Is Now, there were few revelations about the show that inspired a generation (to intern at Teen Vogue). The Hills' star Lauren Conrad had seemingly complete control over the narrative of the "reunion" show, which reunited her not with her former castmates, but with a few friendly producers, her parents, and her husband.
The special was decidedly slanted against Lauren's former co-stars Heidi Montag and Spencer Pratt, but one scene did vindicate them, in a way. The show aired never-before-seen footage of Kim Kardashian filming a scene for The Hills in 2007.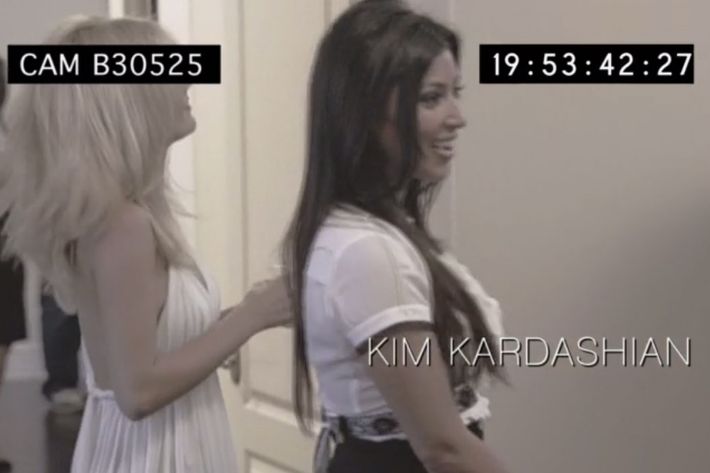 In an interview with Complex last year, Spencer claimed that Kim attempted to get on the show when it first started airing in 2006. Kim's rep issued a vague denial to the magazine, insisting that Kim "was never going to be on The Hills."
Hmm. It does seem like she was going to be at one point. The deleted scene was filmed at Heidi and Spencer's housewarming party, parts of which aired during a season-three episode in 2007. Kim can be seen discussing jellyfish and the MTV VMAs with Heidi. (Keeping Up With the Kardashians premiered in October 2007.)
Kim has yet to comment on this shocking revelation.