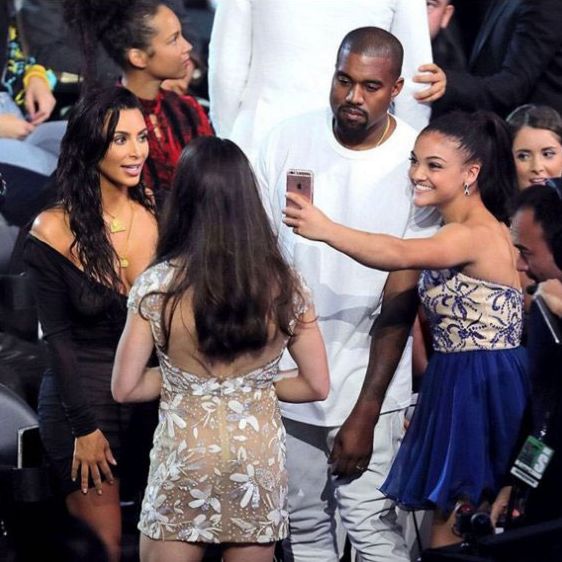 As you may have heard, the Kardashian-Wests were all over the VMAs this year. While Kanye was serving up the ultimate #fitspo onstage, Kim was out in the audience doing what she does best: documenting the night for all to see. Taylor Swift skipped this year's festivities, so Kim's snap story remained a receipt-free zone. Rather, it served as a playful outlet for her to experiment with filters, support team USA's athletes, and pout alongside Britney Spears. A suggestion to MTV: Next year ditch your audience cam and just have a live feed of this instead.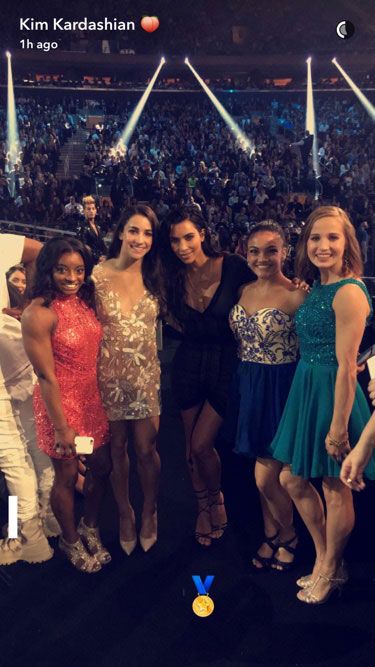 The only #squad worth caring about.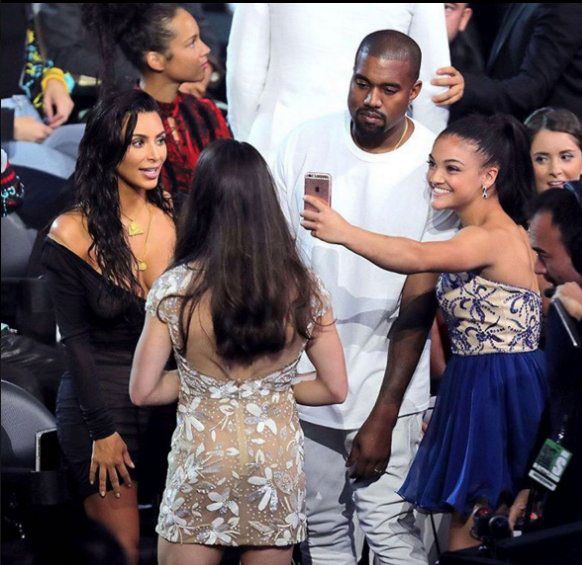 "I loved your beam routine."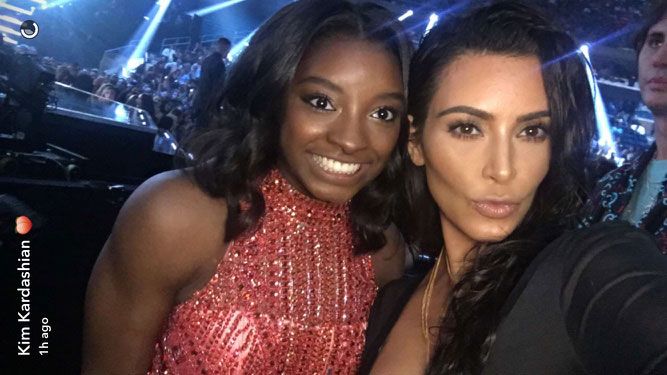 USA! USA! USA!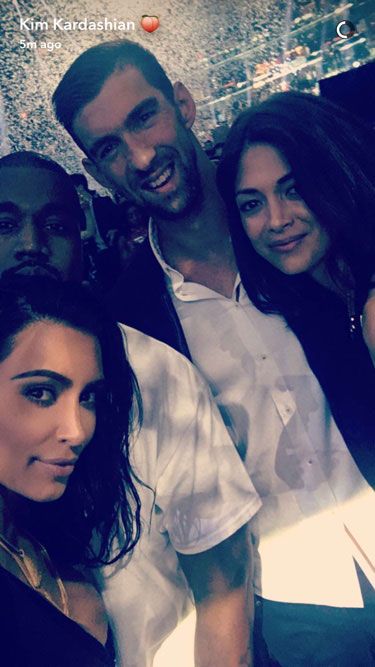 I hear this guy is Future's number one fan.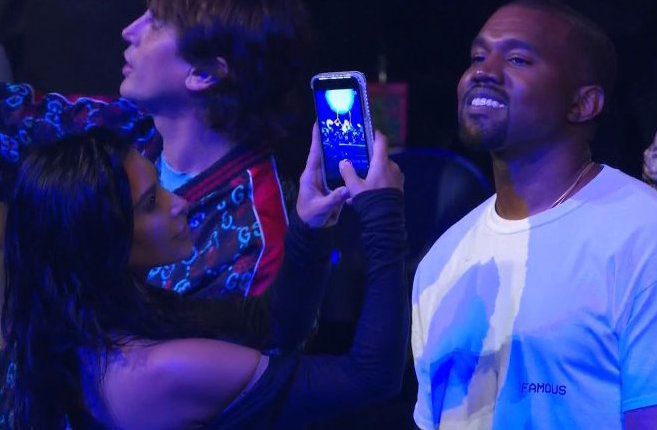 "Honey, make sure you get my goatee." "Mmmhm."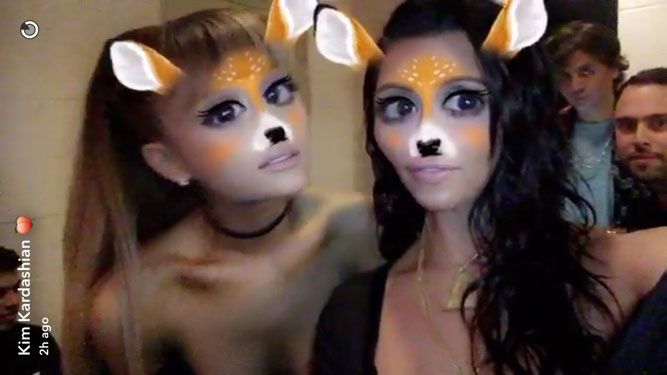 Woodland chic.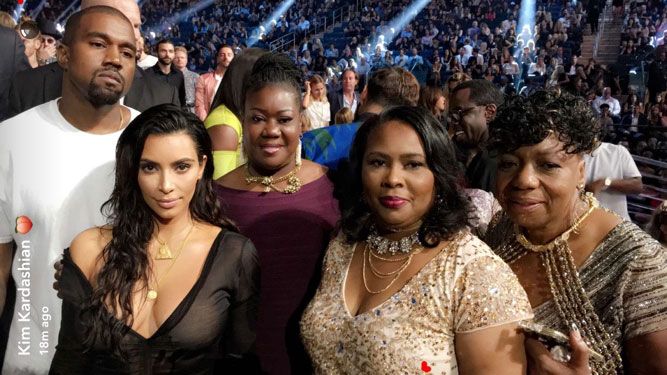 Posing with the mothers of Black Lives matter victims.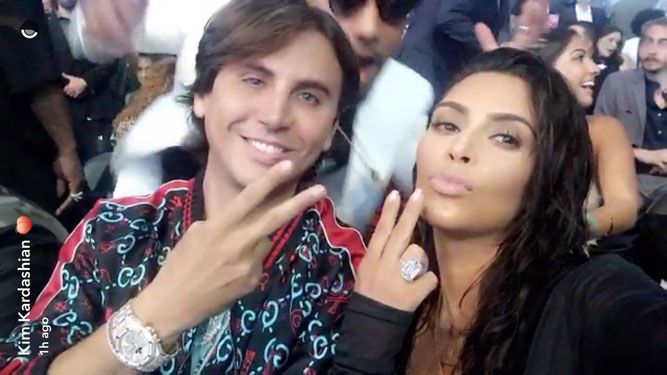 …as well as some less significant audience members. (As Martha Stewart would say: who?)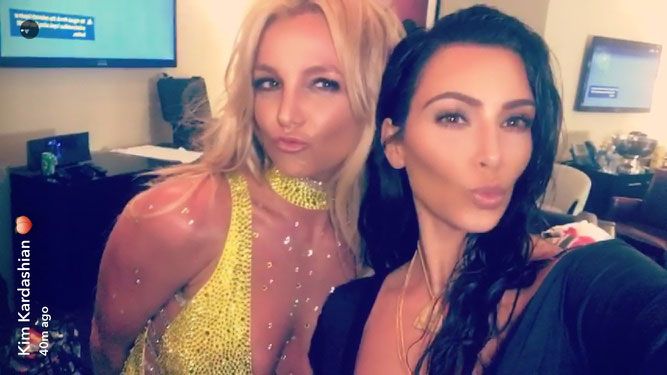 Just two gals who can't ever recall meeting anyone by the name of "Taylor Swift."