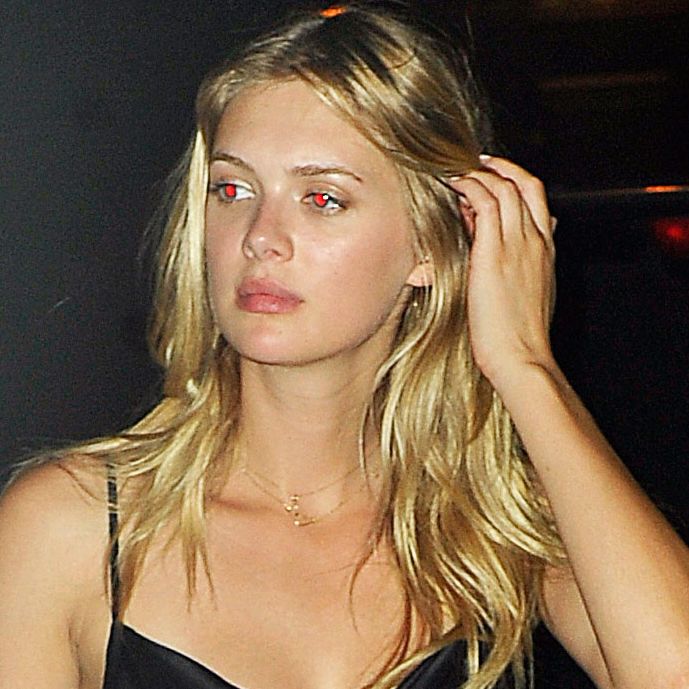 Leo DiCaprio and the mystery blonde.
Photo: Getty Images, Splash News
In the past year, Leonardo DiCaprio has won an Oscar and tried to change the name of his adult male friend group from the "Pussy Posse" to the "Wolf Pack." He has also dated several models. But is it fair to assume that every woman he comes into contact with is a model?
I don't think so.
The Daily Mail reports that, on Friday night, Leo left the club Up & Down with a "mystery blonde." The tabloid provided no other details about her identity, save for this: She is, allegedly, a "young, blonde model." Hmmm. If the Daily Mail's esteemed editors are not sure who she is, how do they know she's a model?
She could be a neuroscientist or a zookeeper or perhaps a personal trainer with a lot of Instagram followers. She could be an architect or a bail bondsman. She could be a model, but she could also be something else.
Based on her photo, however, I do think it is okay to guess that she was born in 1992. (Leo's favorite year.)
If you know anything about this blonde woman and her mystery career, please get in touch.