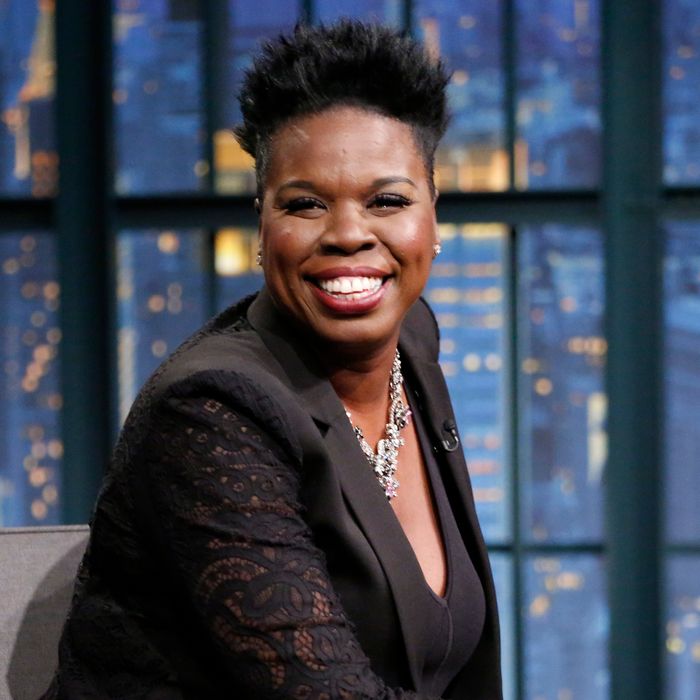 Photo: NBC/2016 NBCUniversal Media, LLC
If you enjoy Leslie Jones recapping Game of Thrones, we have good news for you: The Ghostbusters star is burning up Twitter with Olympics coverage, and it is a thing of joy. Jones is a true Olympics fan who is there for the long haul — not someone who's just tuning in for the gymnastics, or whatever.
We already knew Jones was a treasure, from her work on Saturday Night Live and Ghostbusters to more personal achievements like insulting Ann Coulter to her face. But who knew she had a future in broadcast sports? Watch out, Matt Lauer.