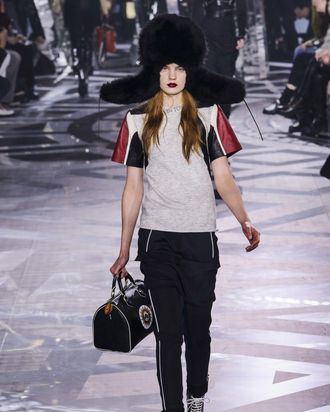 Louis Vuitton fall 2016.
Photo: Getty Images
Like Celine's lace-trimmed slip dress or this trompe l'oeil Gucci frock, certain designer items seem to find their way into every fashion shoot under the sun. The most recent one to become ubiquitous: the almost comically large Louis Vuitton fur hat worn by model Carly Moore on the Vuitton runway.
Then by Selena Gomez in the brand's ads.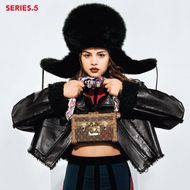 And now Cara Delevingne on the cover of ELLE.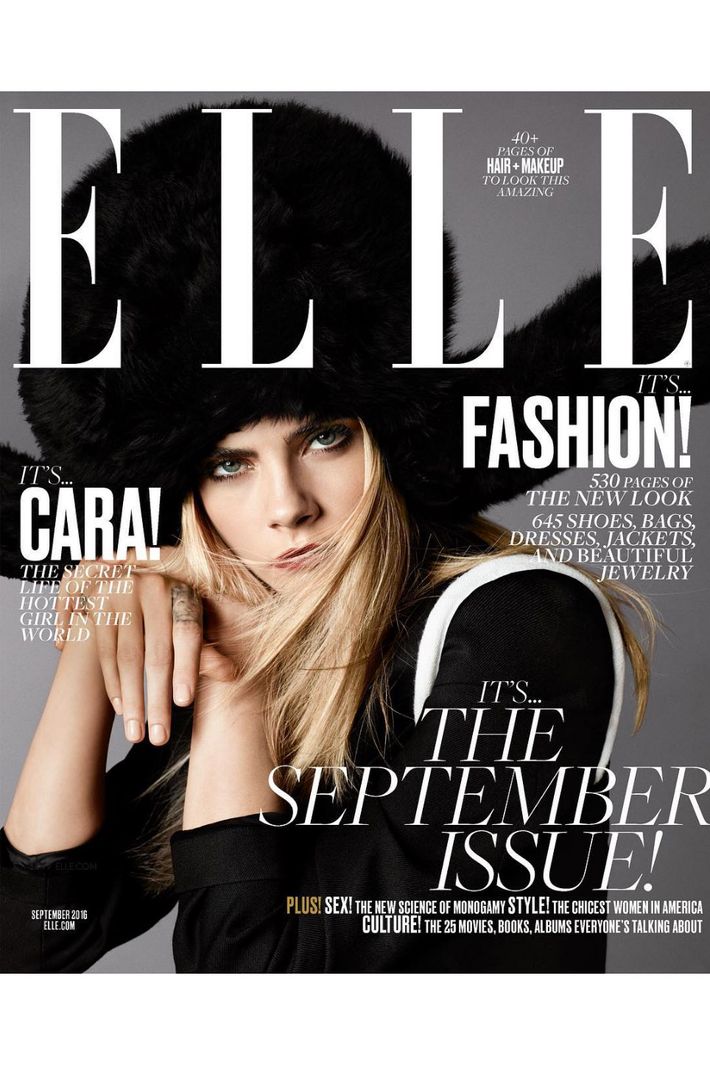 And Lennon Gallagher (son of Liam Gallagher and Patsy Kensit) in the pages of LOVE.
And none other than this up-and-coming model on the cover of your favorite cereal box. Wow, what a reach!