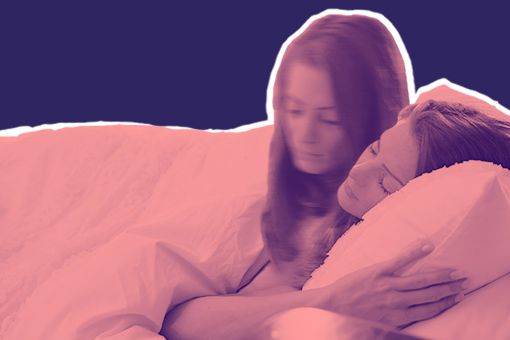 Have you ever fallen asleep, had a dream, and been completely aware that you were dreaming? There's a name for this: lucid dreaming, and it's pretty cool.
Not only do you have a front-row seat to your very own movie, you're also the writer, director, star, and stunt-double. You can join Alexander Hamilton on the battleground of the American Revolution, or save him from Aaron Burr's fatal bullet. You can compose a symphony, bungee off Everest, or even become Mother of Dragons, if that's more your thing. In short, you can fly to the moon, deal with your problems, and still be on time for work. 
And, chances are, you can give it a shot if you haven't already, and even hone your skills. "Research on lucid dreaming suggests that it can improve with training, and while theoretically anyone should be able to improve their lucid dreaming ability, there are individual differences," says airweave sleep expert Dr. Rebecca Robbins.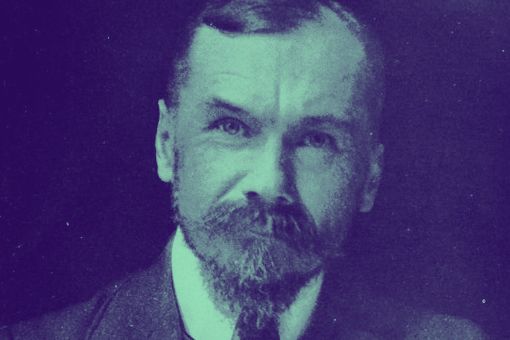 A
Brief
History
of
Lucid
Dreaming:
Not only is lucid dreaming an actual thing, it's a thing that's been documented for centuries.
Dutch psychiatrist Frederik van Eeden is credited with the first real research on lucid dreaming, and often for coining the term (although that's a topic of some debate). In a 1913 paper, "A Study of Dreams," van Eeden claimed to have experienced 352 lucid dreams between 1898 and 1912. In every case, "I had a full recollection of my day-life, and could act voluntarily, though I was so fast asleep that no bodily sensations penetrated into my perception," he wrote.
Though ven Eeden is considered the Grand Poobah of lucid dreaming, the concept cropped up earlier. In 1867, the Marquis d'Hervey de Saint-Denys, a French sinologist and dream specialist, wrote Les Rêves et les Moyens de les Diriger: Observations Pratiques (Dreams and the Means of Directing Them: Practical Observations), which called out the term "les rêves lucide"—lucid dreaming en français.
Before even that, Aristotle wrote about a phenomenon that would eventually be known as "Hypnagogia," the liminal space between wakefulness and slumber (from the Greek words for "sleep," and "guide"). And, the ancient practice of Tibetan Buddhist Dream Yoga or Milam, the goal of which is to awaken consciousness during the dream state, places immense importance on lucid dreaming.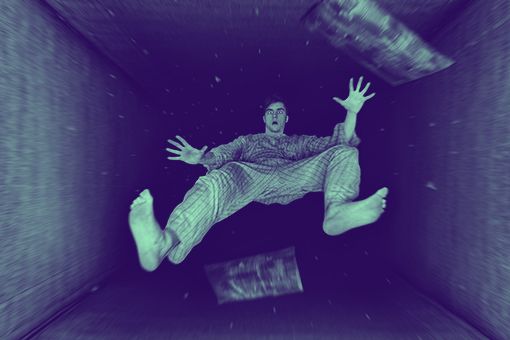 The
(Neurological)
Stuff
of
(Lucid)
Dreams
Unlike the average Technicolor reverie, those in the midst of a lucid dream have heightened self-awareness. With a regular dream, you don't question anything, no matter how outlandish it is. So you're water-skiing on Pluto, or fighting Genghis Khan. So what? In a basic dream, that makes perfect sense.
With a lucid dream, you're alert. You're aware of the incongruities. You know that your dream is impossible, but everything about it feels real.
In 1975, British psychologist Keith Hearne decided to figure out how lucid dreaming happens. He suspected that it takes place during REM sleep, the fifth and final stage of slumber, which occurs at approximately 90-minute intervals. During REM sleep, the body is paralyzed, except for the eye musculature; Hearne hooked up subjects to an EEG machine, and asked them to move their eyes from left to right to indicate lucidity. Upon waking, the subject described how he had consciously signaled once he realized he was dreaming.
"It was an amazing, mind-boggling, situation," Hearne noted in an interview. "I was looking at a communication from a person in another room who was asleep, 'unconscious,' dreaming, yet in his own vivid world in which he was perfectly conscious and interacting with others. It was his reality – I was in my reality. A channel of communication had been established between those two realities."
Fifteen years later, psychophysiologist Stephen LaBerge, founder of The Lucidity Institute, noted that the same areas of the brain light up during lucid dreaming as they do when subjects were awake. Subjects sweat, breathe heavier, and had a faster heart rate when they entered a lucid dreaming state. "[When] people dream of performing an action, such as singing … their bodies and brains respond as if they were actually doing it, except that their muscles remain paralyzed by the REM process," noted LaBerge.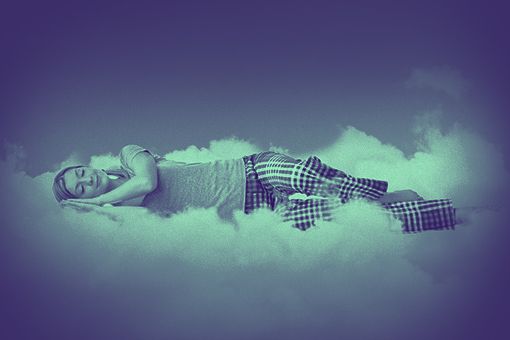 While there's no guaranteed way to induce lucid dreaming, there are ways you can increase your chances.
The preliminary goal, of course, is to achieve REM sleep in the first place, so set yourself up for quality rest. "Literature shows that a low core body temperature is associated with sleep onset, and that a warm sleeping environment is associated with nightmares and poor sleep quality. From these findings, a cool sleeping environment (composed of both a low bedroom temperature and a mattress that promotes cool body temperatures) is ideal for optimizing sleep quality," suggests Dr. Robbins. Consider a mattress or mattress topper by airweave: About 90 percent of the material is composed of air (hence the name), which regulates heat and moisture, stabilizing your body temperature. The products also allow you to move more naturally while you catch z's, helping you stay asleep through whatever tossing and turning may occur.
Aside from achieving REM, wanting to lucid dream is more than half the battle. Before you fall asleep, decide you're going to do it. You don't need any grand pronouncement: You can simply keep it in the back of your mind, so to speak, as your head hits the pillow.
LaBerge devised a technique called Mnemonic Induction of Lucid Dreaming (MILD). Components include dream recall (remembering and recording your dreams, ideally in some kind of dream journal); focusing your intent (telling yourself before falling asleep that you're going to have a lucid dream); reality checks (every so often ask yourself if you're awake or not); and visualizing your dreams ("producing" your dream by imagining yourself back in the dream from which you just awakened). Repeat the steps two and three until you fall asleep or your dream intention is set.
Similarly, making "reality checks" a practice during waking hours can translate into your sleep sessions. Make it a note to ask yourself, "Am I awake right now?" at intervals throughout your day, and the practice may carry over into your dreams, upping your chances of lucidity.
Another way to stack the odds in your favor, a survey suggests, is simply to briefly go back to sleep upon waking. That snooze button may be even more of a godsend than we thought.
Remember: The sky's the limit if you can get there. You do you, would-be Mother of Dragons.
This is paid content produced for an advertiser by New York Brand Studio. The editorial staff of Science of Us did not play a role in its creation.