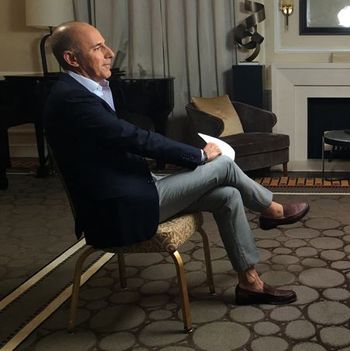 Ryan Lochte and Matt Lauer sat down for a little tête-à-tête about Lochte's tall tale of being robbed in Rio during the Olympics, and a little bit of it aired in the U.S. last night. Two things captured the nation's attention, in addition to Lochte's good, old-fashioned groveling, and those things were Lochte's freshly dyed locks and Lauer's lack of socks, not necessarily in that order.
There is a long history of people becoming enraged by Lauer's mankles, but he seems cool with it.
The rest of the interview will air Monday, August 22, on Today.