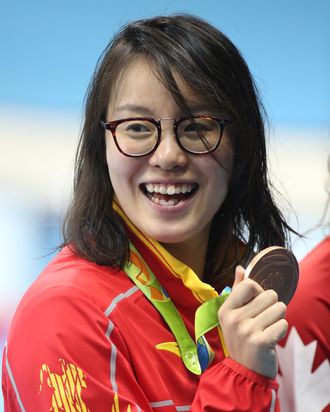 Fu Yuanhui after winning her bronze medal.
Photo: Jean Catuffe/Getty Images
America's Olympic athletes are pretty damn great, but there's a special spot in our hearts for China's Fu Yuanhui. The 20-year-old swimmer catapulted to Olympic (well, Olympic social-media) fame when she discovered on air that she placed third — not fourth — in the women's 100-meter backstroke semifinals, which meant she'd qualified to compete in the final.
"Whoooaah! I was so fast!," she told the interviewer. "I didn't hold back … I used all of my mystic energy!" (According to Variety, the phrase roughly translates to 'The Force' in Star Wars movies.) She went on to tie for a bronze medal because, somewhere in the world, there is good.
Yuanhui isn't just excited for the Olympics — she's expressed the same level of enthusiasm (and remorse) at every stage of her swimming career. And her expressive face is the perfect barometer for how we feel watching the Olympic Games.
Excitement
Nervousness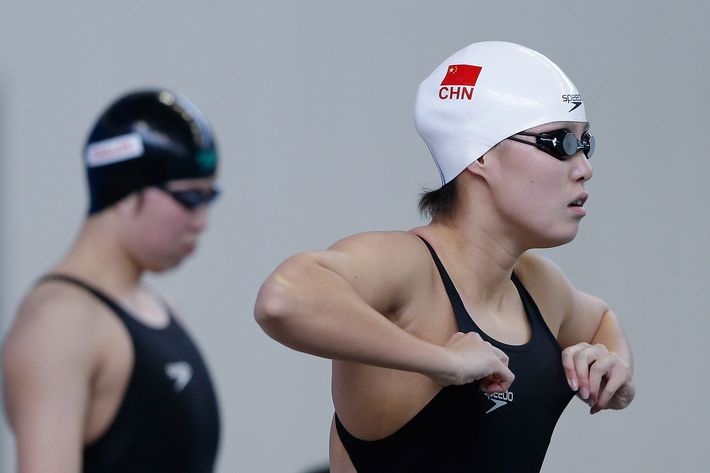 Determination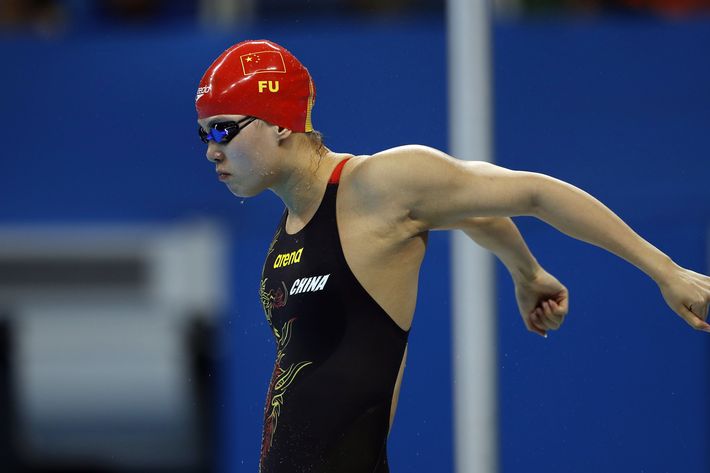 Pain
Rage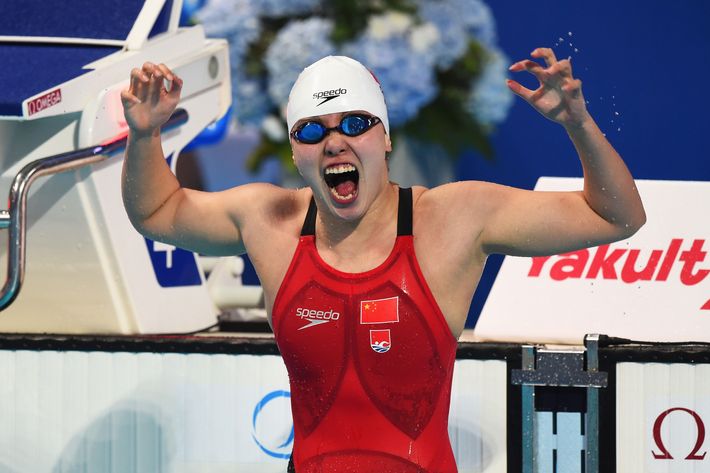 Relief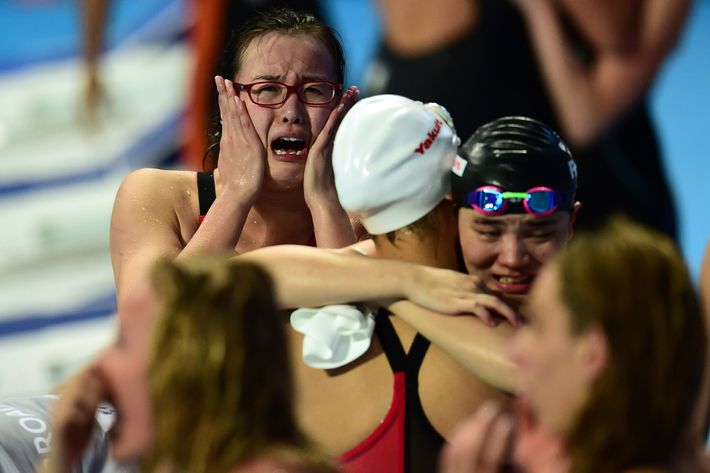 Joy. Pure joy.