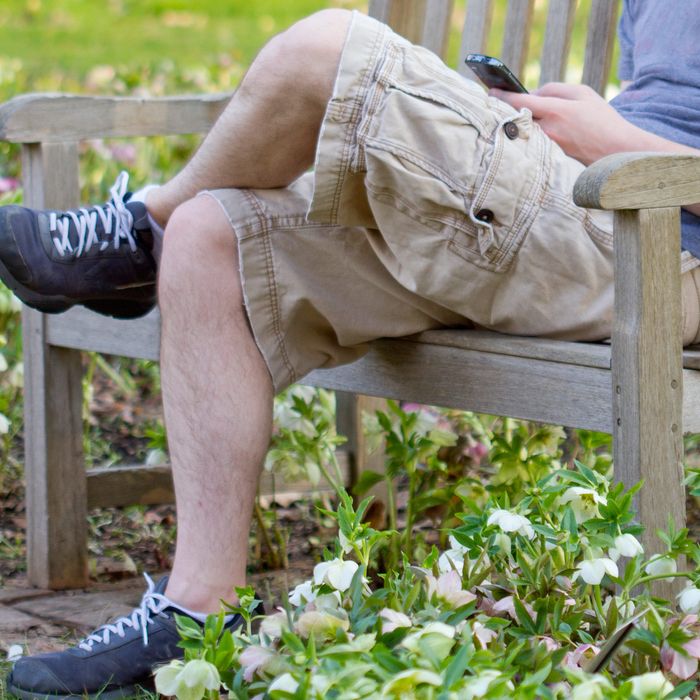 There are too many pockets here.
Photo: Holly Hildreth/Getty Images
When statistics showed a downturn in the sale of cargo shorts over the past year, we thought men had finally come to their senses. But that flash of hope was abruptly extinguished when, instead of accepting the decline of the cargo short, they rallied in its defense. On Friday, dozens of male staffers at The Wall Street Journal arrived at the office wearing them, prompting photos that are, well, memorable:
But the backlash isn't limited to the WSJ offices — the article has elicited reactions from men at various publications, on social-media platforms, and even (especially) in the comments section.
One helpful commenter, who identified himself as Anthony Pohle, shared this insight:
When American women start dressing like women, I might listen to their sartorial advice. American women are slobs, wear athetic t-shirts, flip flops and "style" their hair way too short. They're disgusting. At least cargos are practical, a realm all men are entitled to live in.
Point taken, Anthony. Far be it from us to critique a man's appearance.