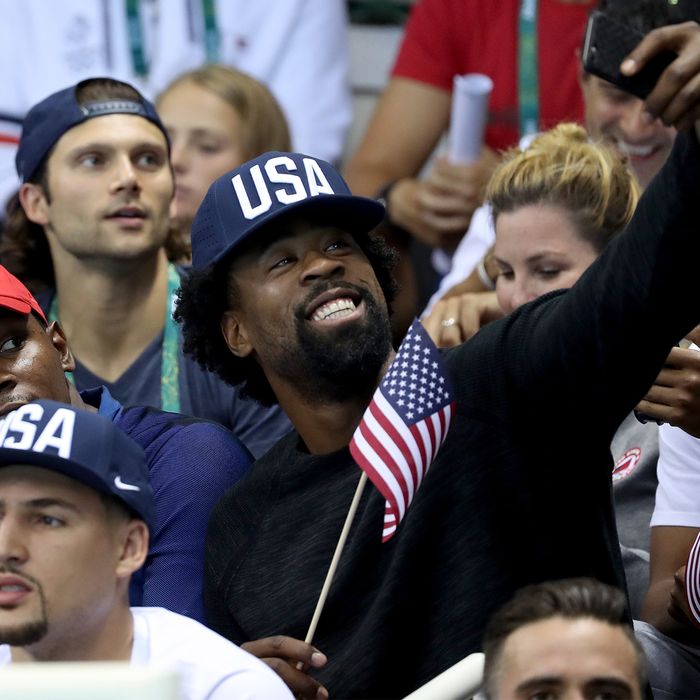 Photo: Al Bello/Getty Images
Americans had a lot to cheer for Tuesday during the Olympic Games in Rio. First there was the Final Five in all of their gymnastics glory. And in the evening, all eyes were turned to the swimming contests where the pressure was on Katie Ledecky and Michael Phelps. It was expected to be Ledecky's weakest event and Phelps was up against Chad le Clos, whom he's been feuding with since the last Olympics. The two, though, didn't disappoint; each picked up gold in their respective contests.
To be sure, the NBA stars went all out, decked out in USA logo gear, waving tiny American flags and cheering their hearts out. Players like Draymond Green excitedly captured Ledecky's crowning moment on Snapchat while others screamed and filmed everything on their phones.
But the biggest fan award of the night goes to Kevin Durant and DeAndre Jordan who were geeking out throughout the night. The two quite literally jumped up and down when they saw Phelps clinch first place in the 200-meter butterfly.
Just look at those smiles. Now, who wants an autograph — or a selfie with some fellow Olympians?