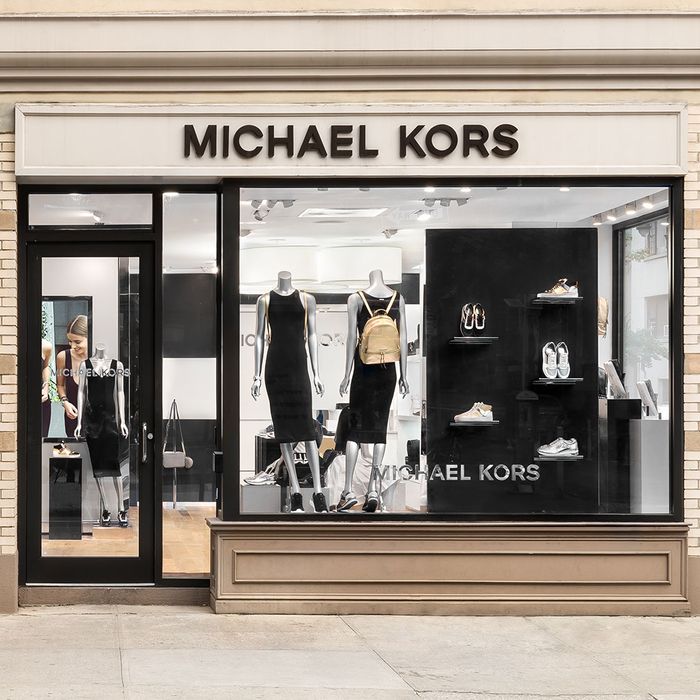 Michael Kors's revamped Bleecker Street store.
Photo: Courtesy of Michael Kors
The corner of Bleecker and Perry in the West Village has played host to a Michael Kors boutique since 2010. But starting today, the store will become a temporary testing ground for all your #athleisure needs. The concept, called School of Sport, includes pieces like bow-tie- and pom-pom-embellished sneakers, as well as more treadmill-worthy shoes, and a nipped-in gray zip-up jacket that goes from school run to 5K. 
The change-up is part of a new approach called the Kors Edit — as the designer puts it, the store will be "like my lab … where the newest ideas, concepts and personalized points of view will come to life."  So, on September 14, the day of his New York Fashion Week show, the store will start carrying fresh-off-the-runway items, an extension of previous see-now, buy-now efforts. In October, a street-style-inspired concept will take over, to be followed by other, yet-to-be-revealed themes. But for now, you can get an advance look at some of the athleisure designs currently in the store.