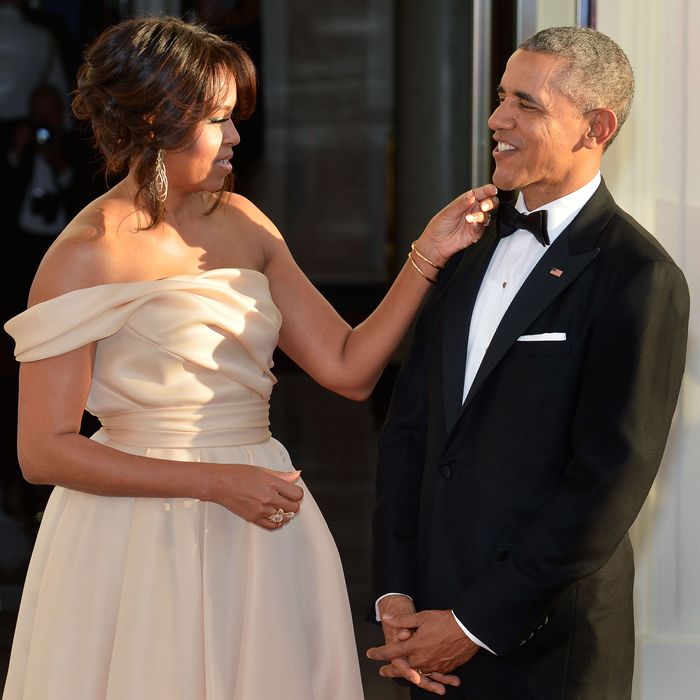 Don't leave, Mom and Dad.
Photo: Mike Theiler/Pool/Sipa USA/AP
As if to remind us all exactly how much we'll miss them once they're gone, the president and First Lady have been extra cute this week. On Tuesday, Michelle picked one of those dry boogers out of Barack's nose in public (awww), and today she wished him happy birthday in the most nauseatingly adorable way possible.
And we thought it couldn't get any better than those cheesy Valentine's Day poems. Sorry, Sasha and Malia, but your parents are pretty cute.