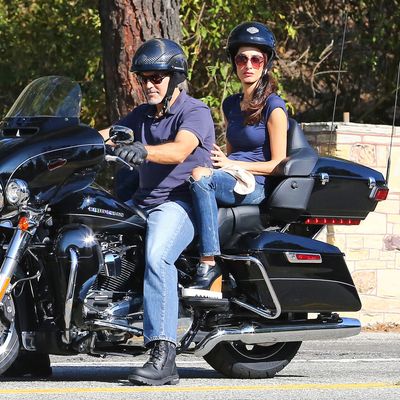 George and Amal Clooney.
Photo: Rocstar/Dmac/FAMEFLYNET PICTURES
Last Friday, international lawyer Amal Clooney was forced to take some time away from representing Yazidi genocide victims to go for a ride on her husband's Harley Davidson motorcycle. George Clooney, former TV doctor and current trophy husband, wore dad jeans, three-day stubble, and the devil-may-care look of a man who has plenty of time to pursue new hobbies. Amal wore Stella McCartney wedges and a look of abject despair. They both wore helmets, because safety comes first.