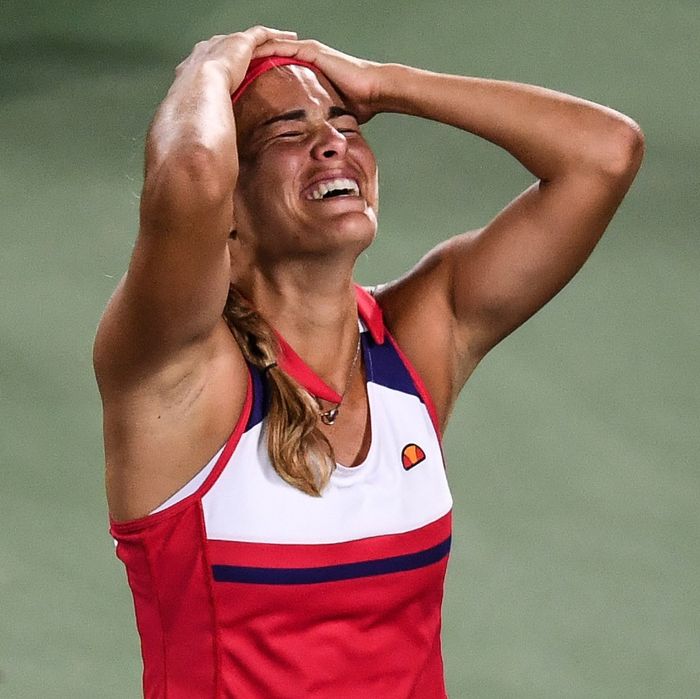 Photo: Salih Zeki Fazlioglu/Anadolu Agency/Getty Images
Pro tennis player Monica Puig scored Puerto Rico's first gold medal last night in the women's singles tournament. Puig, who is unseeded, beat Germany's Angelique Kerber 6–4, 4–6, 6–1. The 22-year-old player isn't just the first person to score gold for Puerto Rico — she's the first woman repping Puerto Rico to medal at any Olympics.
"I just wanted to tell them this is for them. This is definitely for them. They're going through some tough times and they needed this and I needed this. I think I just united a nation. I love where I come from," she said in her post-win interview with NBC.
As per usual, Lin-Manuel Miranda said it best: