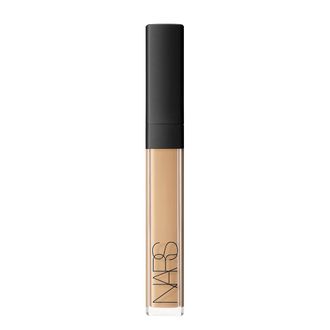 NARS Radiant Creamy Concealer.
There are many things that can be disputed, among them Rihanna and Drake's relationship and the value proposition of smoothies. But one thing that cannot be disputed is the greatness of NARS Cosmetics' Radiant Creamy Concealer. Celebrity makeup artists love it, and it's even won the reluctant praise of cosmetic cop Paula Begoun of Paula's Choice. Its liquid texture blends seamlessly into skin with just a few pats, and it provides adequate coverage without looking too thick. Most importantly, true to its name, the finish is satiny and glowy, so that it reflects light and doesn't give you matte mannequin face.

In great news, NARS recently improved on the original by increasing the color range by six shades, filling in skin-tone gaps they thought were underrepresented. You can find them all on the NARS site now.