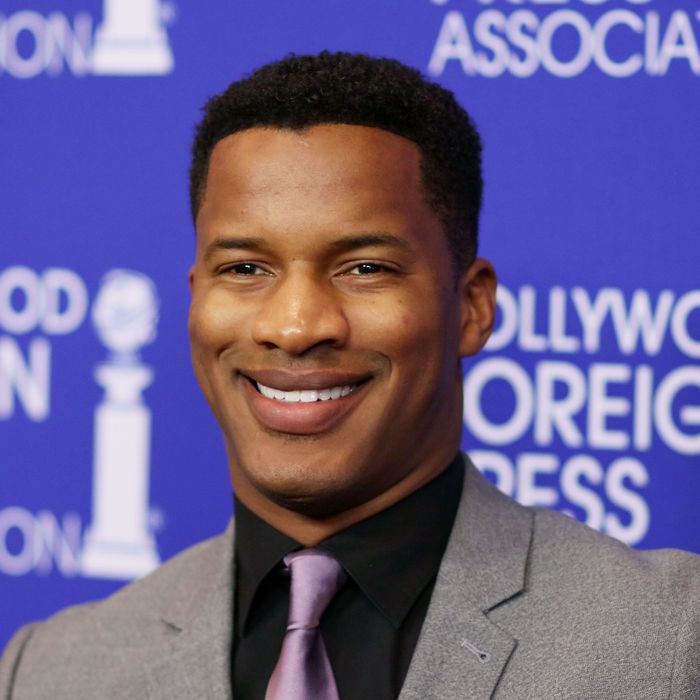 Photo: JEAN BAPTISTE LACROIX/Getty Images
The woman who accused The Birth of a Nation's Nate Parker of rape back in 1999 committed suicide in 2012, when she was 30, according to a statement her brother gave to Variety today. The man gave only his first name, Johnny, citing his late sister's desire to remain anonymous.
"She became detached from reality," Johnny told Variety, explaining that she committed suicide by overdosing on sleeping pills and had suffered depression in the wake of the alleged assault. "The progression was very quick and she took her life." The victim's death certificate, also obtained by Variety, says she suffered from "major depressive disorder with psychotic features, PTSD due to physical and sexual abuse, polysubstance abuse …"
In 1999, the victim accused Parker and his roommate Jean Celestin, who co-wrote The Birth of a Nation, of raping her in their apartment when she was unconscious. All three were students at Penn State at the time, and the two men were on the school wrestling team. Parker and Celestin claimed the sex had been consensual. Parker was acquitted, and Celestin was initially found guilty but later had his conviction overturned.
According to a civil suit against Penn State by the Women's Law Project, Parker and Celestin then launched an "organized campaign to harass [Jennifer] and make her fear for her safety." The suit alleges that Parker and Celestin hired a private eye who exposed her identity by plastering a photograph of her around campus, in addition to harassing her via the phone and "constantly hurl[ing] sexual epithets" at her.
The victim received a settlement of $17,500 from Penn State and did not graduate, and Johnny says that the ghosts of the alleged assault continued to haunt her. "If I were to look back at her very short life and point to one moment where I think she changed as a person, it was obviously that point," he continued. "The trial was pretty tough for her."

Johnny also says that he thinks the case would have turned out differently had it happened to day. "I think by today's legal standards, a lot has changed with regards to universities and the laws in sexual assault," he said. "I feel certain if this were to happen in 2016, the outcome would be different than it was. Courts are a lot stricter about this kind of thing. You don't touch someone who is so intoxicated—period."

Recently, the case has made headlines again, with Parker addressing the allegations in an effort to fend off controversy ahead of his forthcoming Oscar campaign for The Birth of a Nation. Parker wrote, produced, directed and starred in the buzzy film about Nat Turner's 1831 slave rebellion, and which fetched a record price at Sundance. "Seventeen years ago, I experienced a very painful moment in my life," Parker said in a statement to Variety last week. "It resulted in it being litigated. I was cleared of it. That's that. Seventeen years later, I'm a filmmaker. I have a family. I have five beautiful daughters. I have a lovely wife. I get it. The reality is I can't relive 17 years ago. All I can do is be the best man I can be now."

It remains an open question how the incident will affect the film's reception, and whether viewers can — and indeed, whether they should — separate the art from the artist. "I don't think a rapist should be celebrated," Johnny said. "It's really a cultural decision we're making as a society to go to the theater and speak with our dollars and reward a sexual predator."