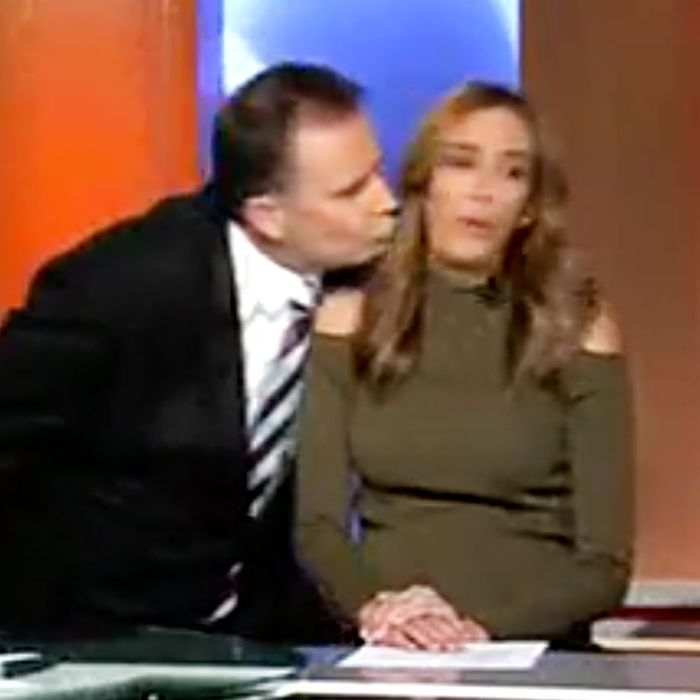 Everyone is uncomfortable.
Photo: Courtesy of YouTube/3AWRadio
When Australian 9News anchor Tony Jones said good-bye to his co-worker Rebecca Judd, he could've gone with any number of socially acceptable gestures: a friendly wave, or a handshake, or — if they were on good terms — even a camp-counselor-approved side-hug. Instead, he decided to kiss her on live television. And, perhaps unsurprisingly, Judd wasn't into it.
The whole thing starts off relatively normally, with the third anchor on set acknowledging that Judd is about to go on maternity leave as she prepares to give birth to twins. "We'll all miss you but of course everyone in the newsroom sends much love and very best wishes," he says, as Jones strolls in and places his hand on the only bit of exposed skin on Judd's arm. 
"I'll miss you all too," she responds. "Wish me luck — I'm going to need it!"