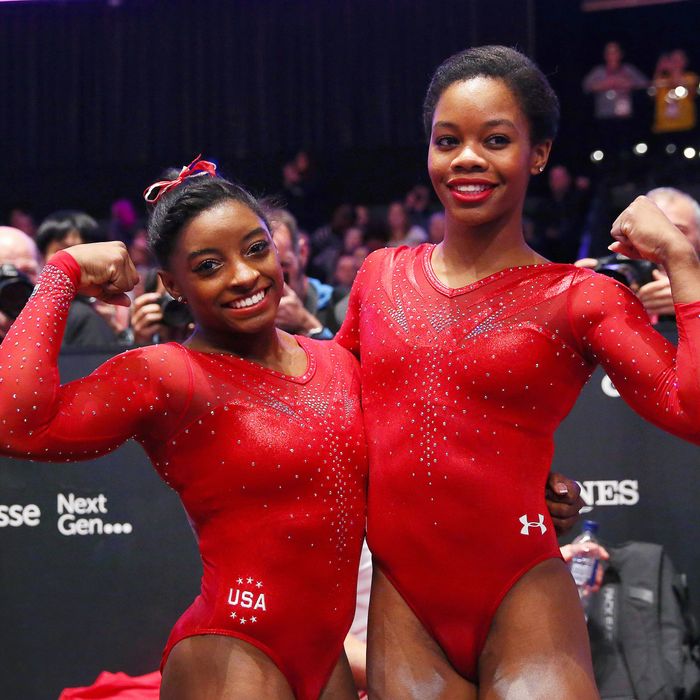 Two different Olympic gymnasts.
Photo: Alex Livesey/Getty Images
We all know Simone Biles, the teenager from Texas who just became the most decorated American gymnast in history. And we're equally familiar with Gabby Douglas, another member of the Final Five, who helped the U.S. women's gymnastics team win gold in all-arounds with a killer performance on the uneven bars. And because we are familiar with both of these people, we are fairly certain (correct us if we're wrong) that they are not the same person.
Unfortunately, the Philadelphia Daily News somehow managed to label a photo of Simone Biles "Gabby Douglas" in Wednesday's print edition. Under Douglas's name, the caption reads, "Olympic gold medalist, need we say more?"
The columnist who wrote the story that appears alongside the photo said she's "mortified" and is trying to figure out what went wrong — she doesn't handle photo choice or layout. The paper's editor also apologized.