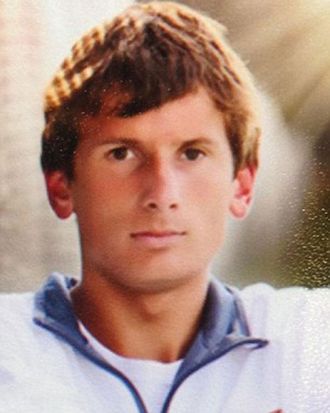 In December, Nicholas Fifield, an 18-year-old tennis player at Valley High School in West Des Moines, Iowa, was charged with third-degree sex abuse of a person "suffering from a mental defect or incapacity, which precludes giving consent." Rather than go to trial this week as planned, Fifield took an Alford plea deal for a charge of assault to commit serious injury; in this type of plea deal, the defendant maintains innocence while also acknowledging that there's enough evidence for the prosecution to convict him.

Fifield, who was 17 at the time of the alleged assault, met the 18-year-old victim on an online dating site and obtained permission to take her to the movies. Per the Des Moines Register:
Instead, he took her to his Windsor Heights home and forced her to perform sex acts though she said "no" many times, according to a police report and criminal complaint.

The victim had clinical diagnoses of mildly mental defectiveness, autism, alcohol-  and drug-related birth defect syndrome, post-traumatic stress, dissociative identity disorder, major depressive disorder with brief reactive psychotic episodes and a language disorder that makes communication difficult, according to the complaint.
Despite being accused of felony sex abuse — and charged in a case with particularly heinous details — Fifield was only suspended for one tennis meet (his father, Jay Fifield, is the school's tennis coach), causing members of the community to speak out against the tennis team's lenient disciplinary actions.
But in terms of his legal punishment, Polk County attorney John Sarcone said that probation would be suitable in this case. "That's agreeable with the victim's family," he told the Register. "It's two people with a lot of issues between them. We are trying to resolve it in a way that's good for all. Prison would not do this kid any good." That attitude of considering the perpetrator's future strongly recalls Brock Turner's sentencing, in which the judge thought "a prison sentence would have a severe impact" on Turner, who had been convicted of sexual assault.
Fifield will be sentenced on October 12.