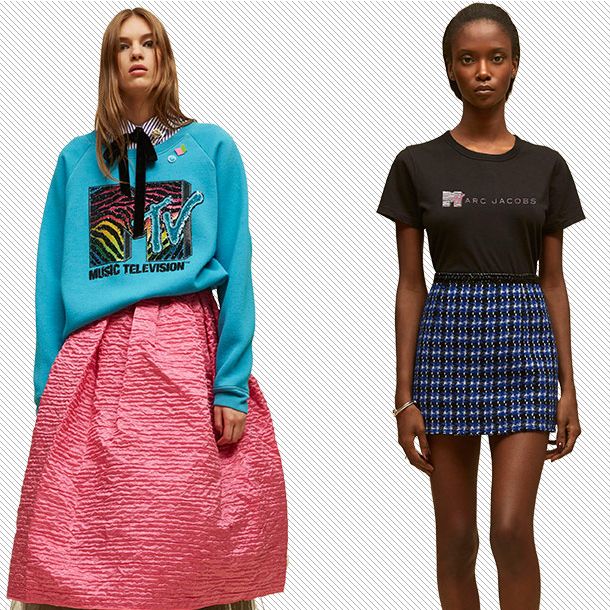 Photo: Courtesy of Marc Jacobs
The VMAs tend to inspire a lot of feelings. There's rejection (ahem, Drake), insane wellness inspiration (Teyana Taylor), and pure joy (the blackout moment when you witness Beyoncé in the flesh). But above all there's a huge sense of nostalgia, especially if you grew up watching the MTV logo flash in all its neon, static-y glory.
And no one understands that more than Marc Jacobs. For his resort 2017 show he featured sweatshirts with the logo styled on girls that look like every '80s fantasy come to life. At the awards Tracee Ellis Ross wore one to introduce Rihanna's third performance and now you can preorder them.
Ranging from $150 for a tee to $1,400 for the runway styles, they're definitely a splurge. But really, do you expect any piece inspired by the me-me-me decade to come cheap? Scroll ahead for our favorites.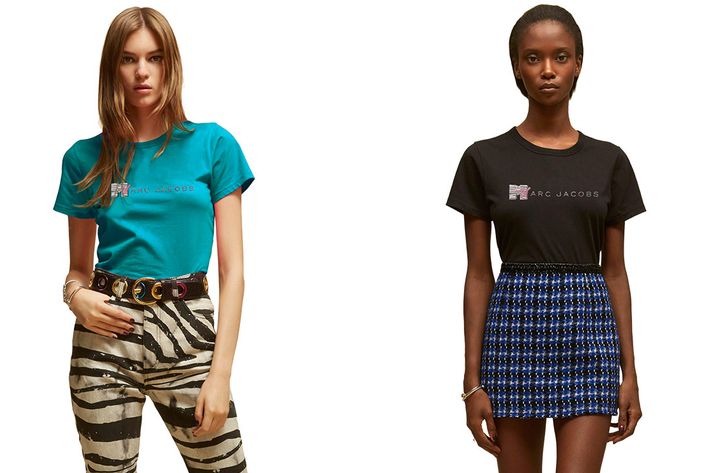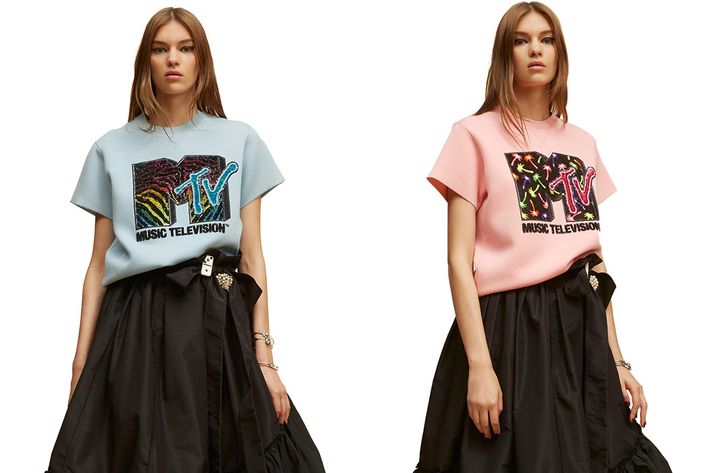 Short-sleeve embroidered MTV sweatshirt, $995