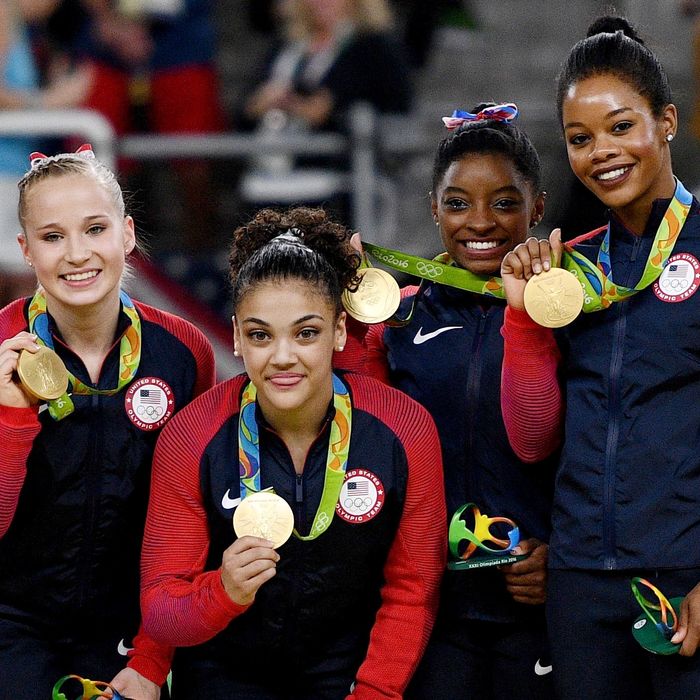 Aly Raisman, Madison Kocian, Laurie Hernandez, Simone Biles, and Gabby Douglas.
Photo: David Ramos/Getty Images
After winning the team gymnastics competition last night, Team USA talked to the Today show's Hoda Kotb and not only explained the moniker "Final Five" — coach Martha Karolyi is retiring and, in 2020, teams will only have four people — but also what it's like to have their parents televised.
Aly Raisman is well aware of her parents' squirming, arm-gripping, and eye-covering, as it has been documented since the London Games.
Kotb asked her to describe what, exactly, her parents are doing and she rolled her eyes. "I have no idea. They think that they are doing gymnastics," Raisman said. "They swerve around, like they're … I don't even know what they are doing."
Cameras also caught Simone Biles's parents giving each other a celebratory kiss after she finished a routine. "Yeah, parents — no PDA. Please stop that," she said to Kotb, before adding, "It was cute. It was very cute."
Gold-medal-winning gymnasts: They're just like us.